Life After Graduation Fall 2019 — Alumni Panel and Networking Event
Posted in Announcements Student Profile
Alumni Panel and Networking Event Fall 2019 – Article By Judie Kuo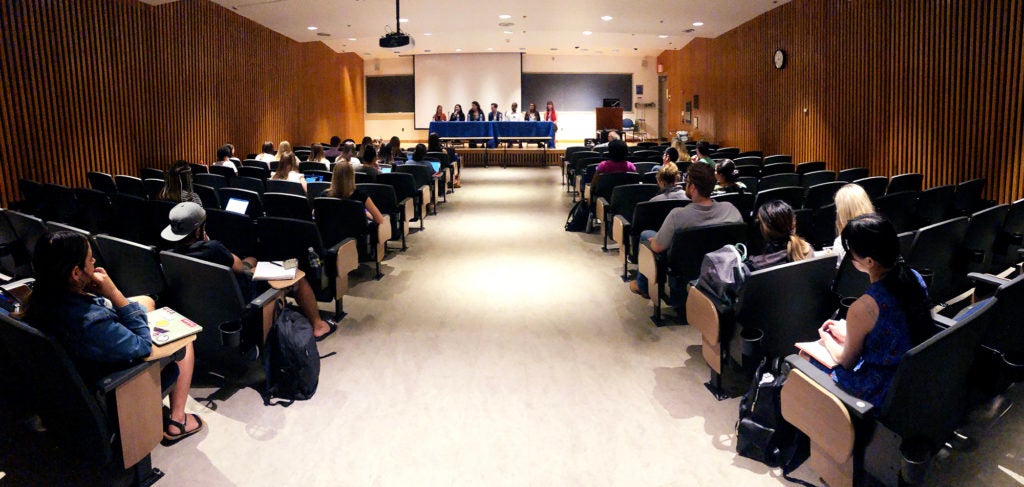 The Department of Microbiology and Immunology was excited to host our 3rd Annual Alumni Panel and Networking Event, called "Life After Graduation," on Friday, September 27th, 2019 during our MICB 551 Biohazardous Threat Agents & Emerging Infectious Diseases Seminar. This special event was a great opportunity for our current students and applicants to hear from the alumni of our M.S. Biohazardous Threat Agents and Emerging Infectious Disease (BHTA), M.S. Biomedical Science Policy and Advocacy (BSPA), and M.S. Microbiology and Immunology (MICB) programs. Attendees not only had the opportunity to hear from the alumni, but also had a Q&A and networking session with them.
From this event, we would like to emphasize some key points that our alumni has shared with our students, and help you reach your goals! Meet the alumni who attended our event, and read below for some advice that some of our alumni have for you:
1. Share about yourself! What's your background, and what was your life like post-Georgetown M.S. degree?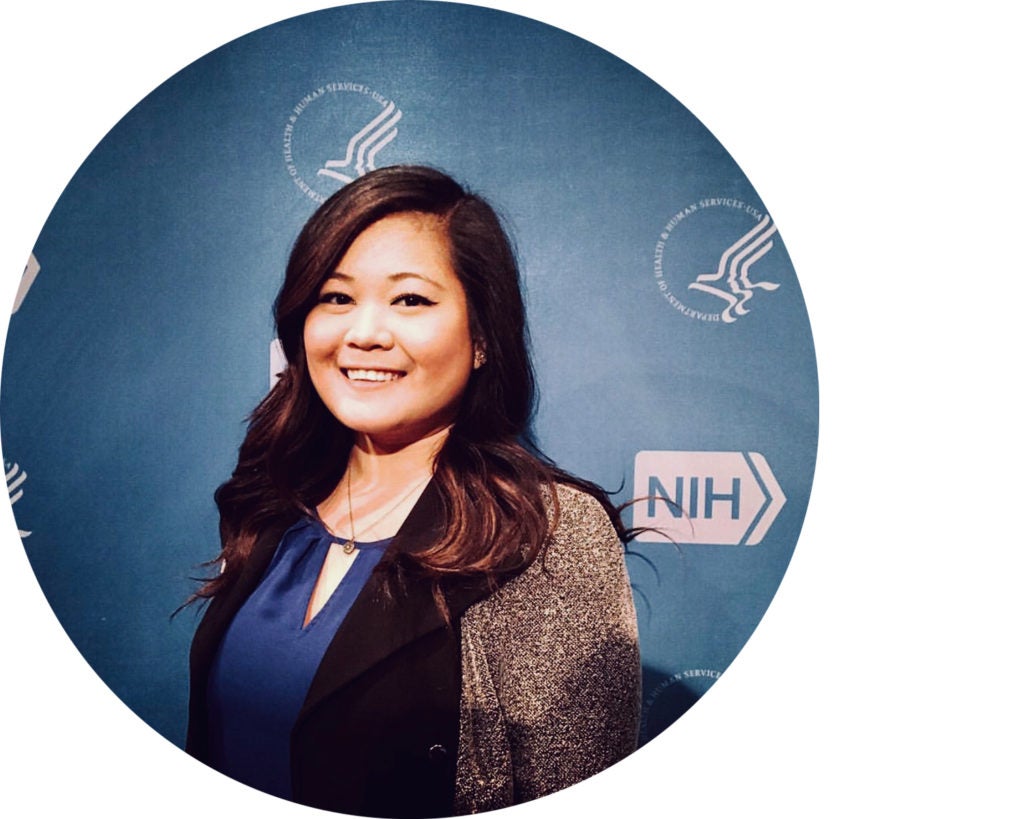 Aggie Serrame: I graduated with my 2nd master's degree from Georgetown Biohaz program in 2018. Prior to that, I had degrees in Political Science and Homeland Security from Elizabethtown College and Penn State University. Post-Gtown, I was already working full-time at a government agency so I was fortunate to have that job and avoid the stress of job search. I am currently employed at the Federal Emergency Management Agency as an Emergency Management Specialist in the CBRNE Office. I am responsible for managing the national Biodefense programs portfolio within the FEMA CBRNE Office.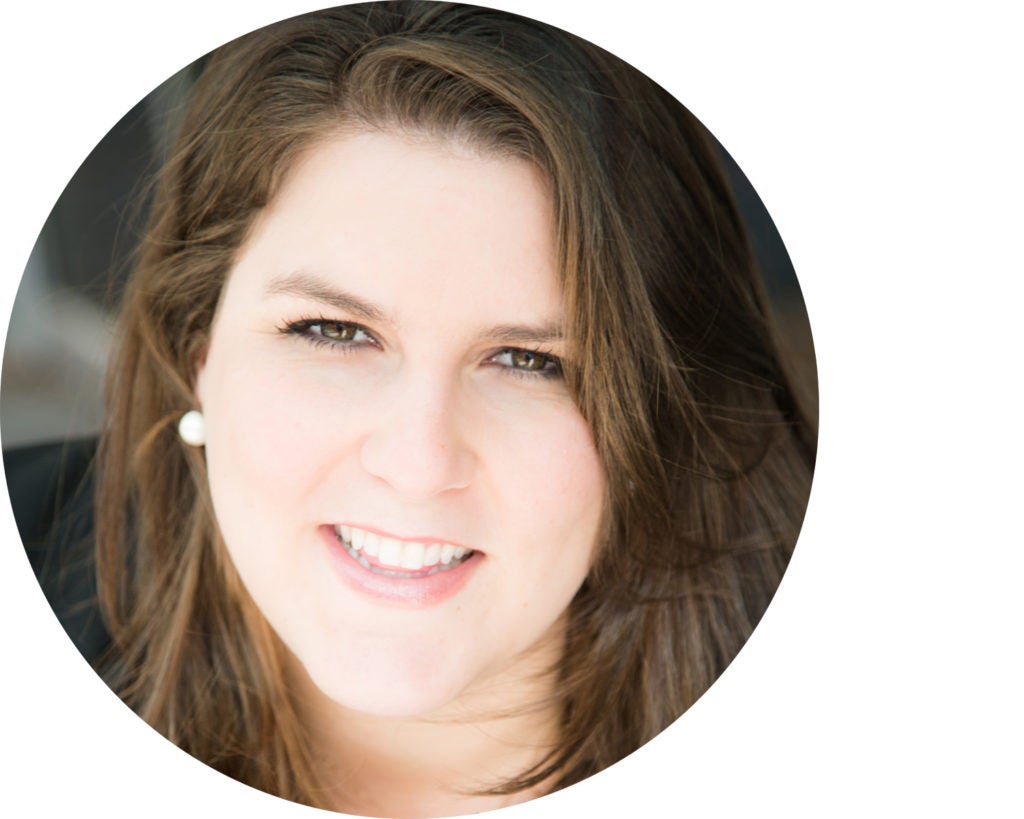 Sloane Salzburg: After graduation, I worked on Capitol Hill for a Member of Congress in the House of Representatives as a health policy fellow then was offered a job at a small health policy government affairs firm, where I've honed my skills and grown my career as a professional consultant and lobbyist for the past 6+ years.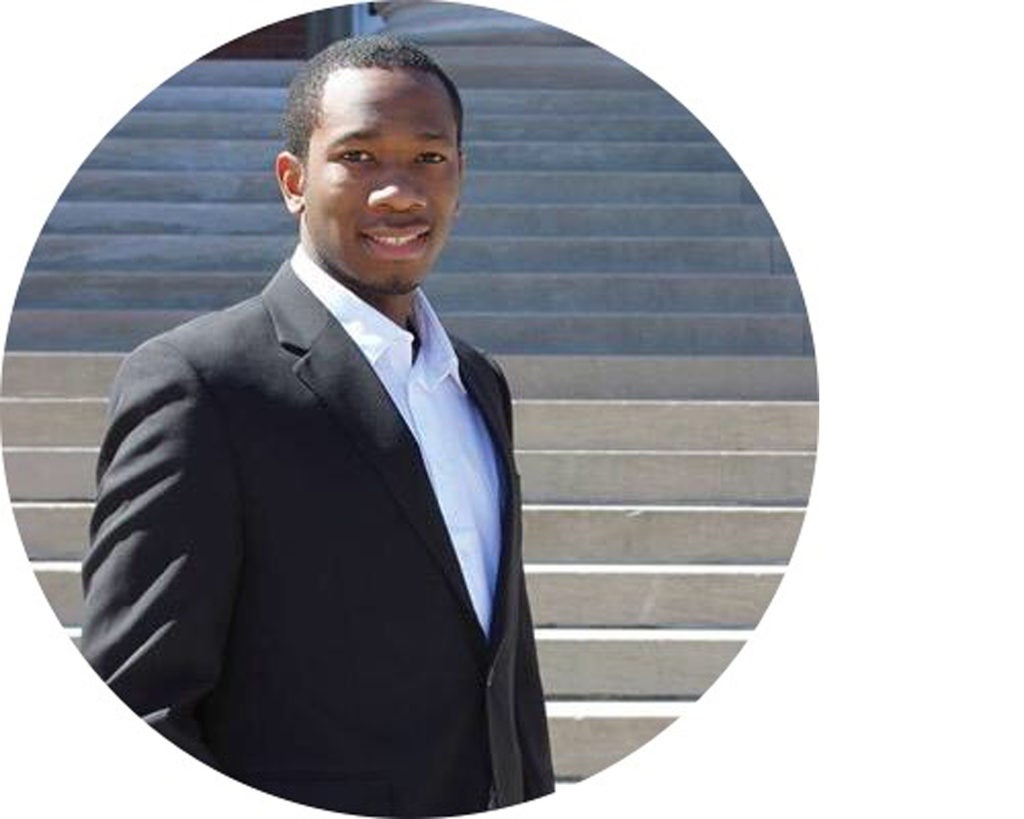 Kennedy Ukelegharanya: I graduated from Syracuse with a Biology & Political Science undergraduate degree, and decided to complete the Master's in Biomedical Science Policy & Advocacy at Georgetown. I had the opportunity to work at the Library of Congress as an intern at first, and I gradually became a full-time employee there. I was initially brought on to research foreign developments in blockchain, but I eventually spread out and am currently working on a project for DOJ. My division works for-hire for executive branch agencies.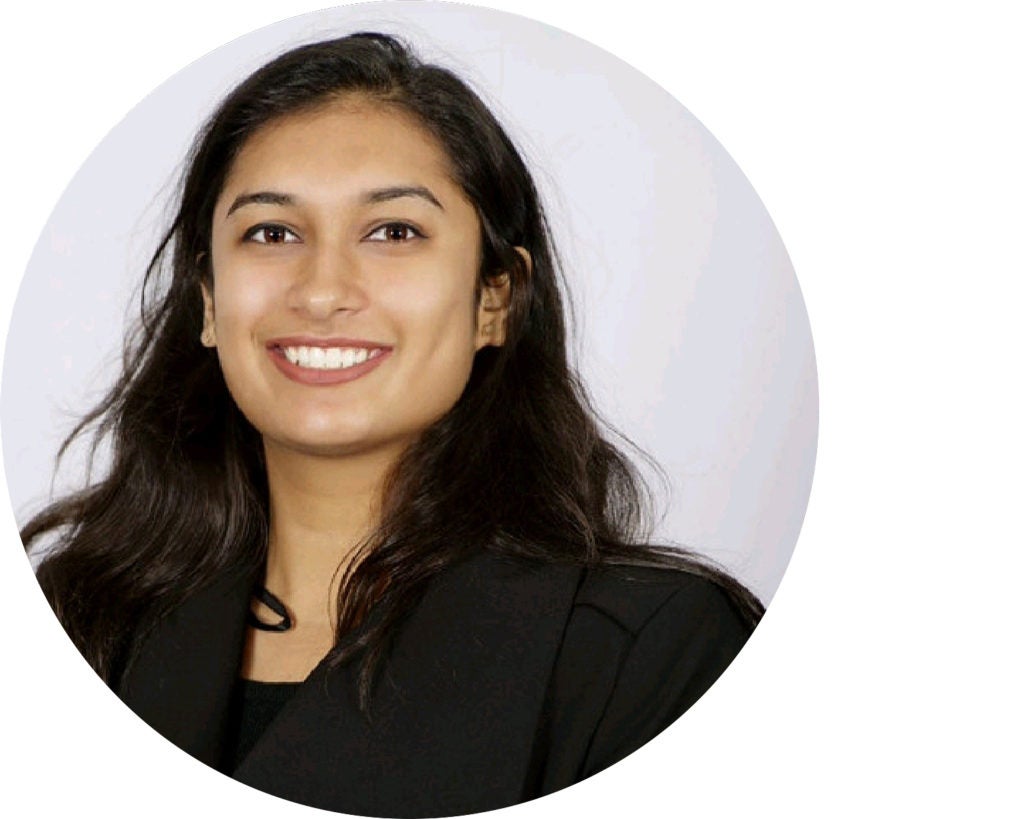 Isha Shrotri: My name is Isha Shrotri! Science nerd, for sure, with a Bachelor's in Microbiology, minor in Zoology, Botany and Chemistry. I worked as a Research Associate in India where I got much of my R and D experience and was also a lab assistant while I received my Bachelor's. After realizing my love for Immunology, I decided to apply to the Master's program at Georgetown in Microbiology and Immunology and got accepted! When I completed my degree in a year, I took a couple of months off post-graduation to spend time with my family and used it to travel and figure out what I wanted to do. I was still applying to jobs and giving interviews in the meantime. 3 months post-graduation, I got a job at Merck as an Upstream Process Development Scientist. A keen interest in Immunology and vaccine development led to taking up this job offer in Philly! I work as a Process Development Scientist now, to develop the polysaccharide for the vaccine matrix for the upcoming vaccine. It's a great job that involves both wet-lab work as well as scientific writing, that lets me utilize all the skills I learned during my time at Georgetown!
2. How has your time at Georgetown helped prepare you for your current career?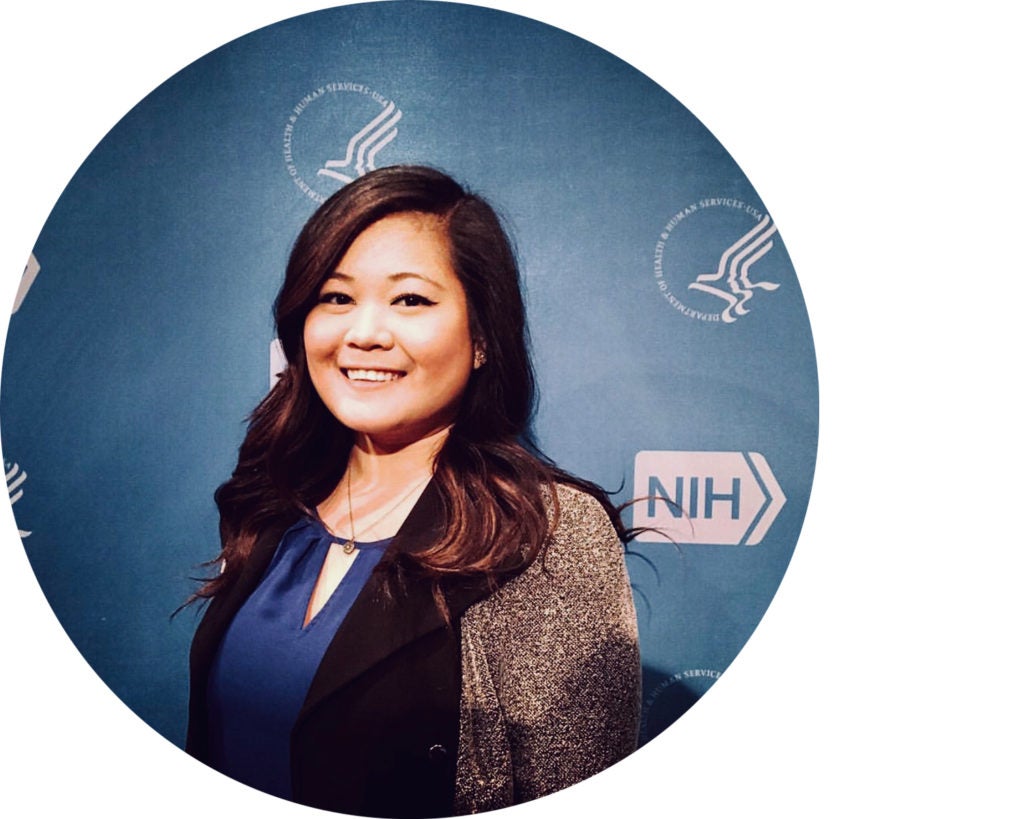 Aggie Serrame: Since I was already working full-time, I found that I was able to apply concepts and information I learned in the classroom to my day job! Most of the classes I took in Georgetown required a good amount of reading and comprehending policies. This was especially helpful with my current job because I was able to quick start tasks and projects because I had already seen or learned about the subject in class. I was able to participate in high-level meetings with senior government officials at my agency because I was educated on various topics surrounding biodefense. This definitely gave the Biohaz program some attention within my agency specifically.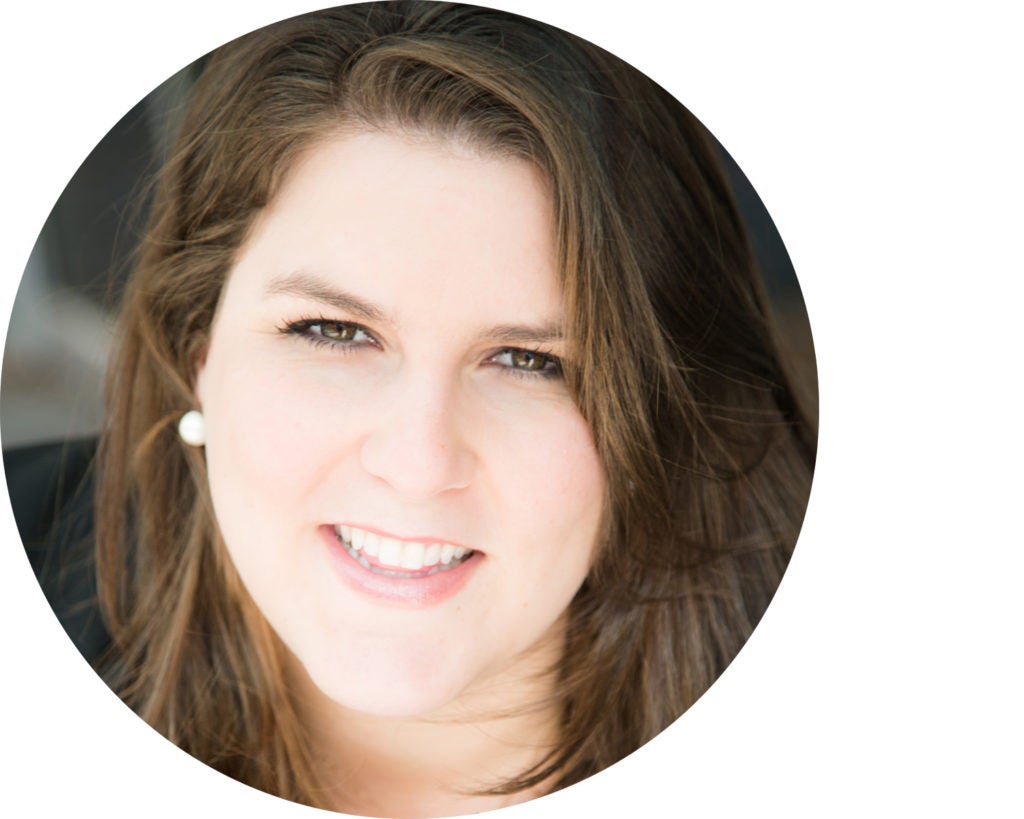 Sloane Salzburg: Georgetown helped me build my network. The numerous (high caliber) guest speakers introduced me to the myriad career options after graduation and helped me to hone my informational interviewing skills. As far as classes, there was a seminar that involved developing a public policy solution to a healthcare-related issue and then advocating for that solution with Congress. That class introduced me to the inner workings of our government and the intense process of transforming an idea into law- skills I use almost every day in my current job.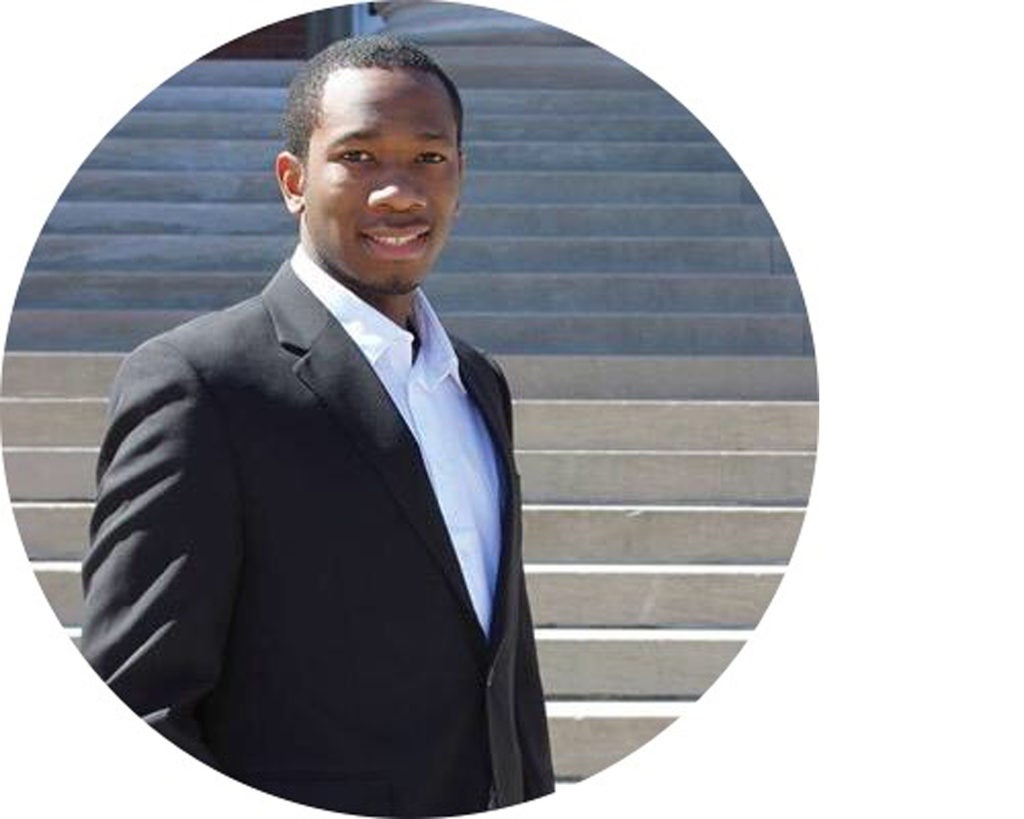 Kennedy Ukelegharanya: During my time at Georgetown, I took an IP course that was helpful on the blockchain project. There are many electives outside of the department that students may feel free to check out and see if it is applicable to their degree, so I would recommend that students do some research on other courses and if there's an interest that you have in a particular course, ask for permission to take it!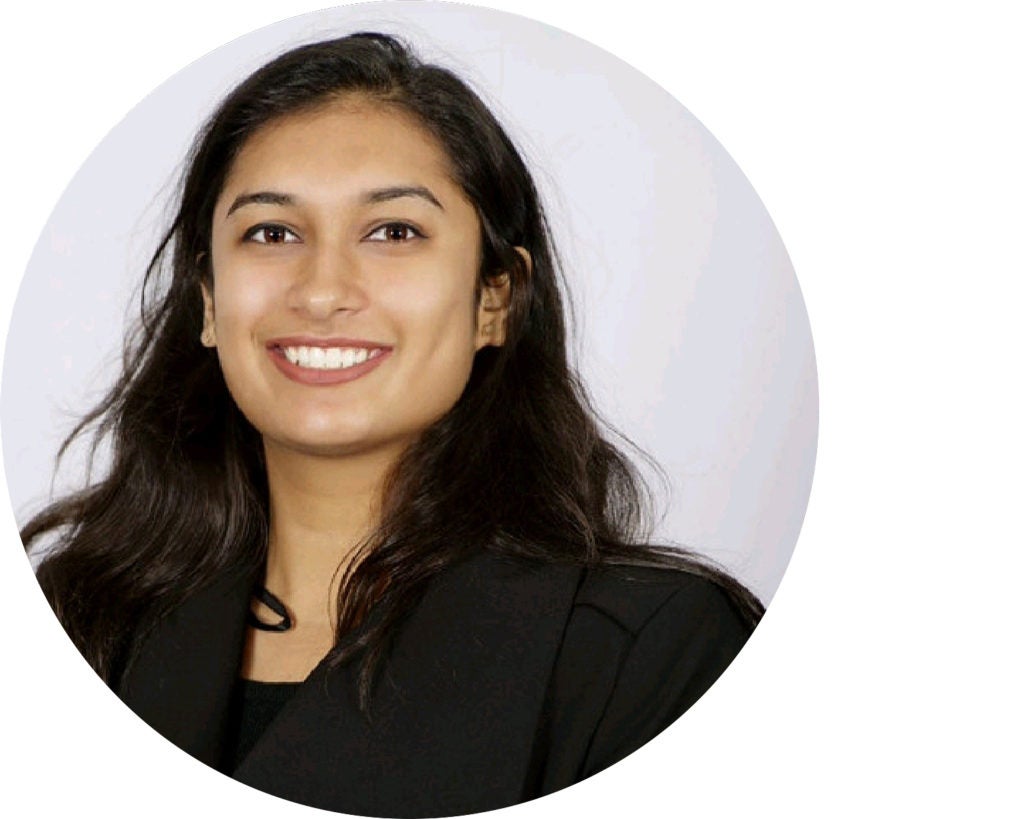 Isha Shrotri: Public speaking, networking particularly helped me in building my profile and learning how to concisely get my point across. Whereas my immunology background and the pathogenesis class I took allowed me to find out the mechanism of how bacteria infect cells and how they spread and grow and implement this knowledge into my work to improve the process. The additional variety of classes I took also enabled me to apply my biochemistry knowledge, when I was participating in a new assay that was being developed for our procedure, I was able to provide input and feedback that was useful in improving what we were doing.
3. What advice do you have for M.S. students as they look for future careers or future programs to apply to? And what do you know now that you wish you knew during your time at Georgetown?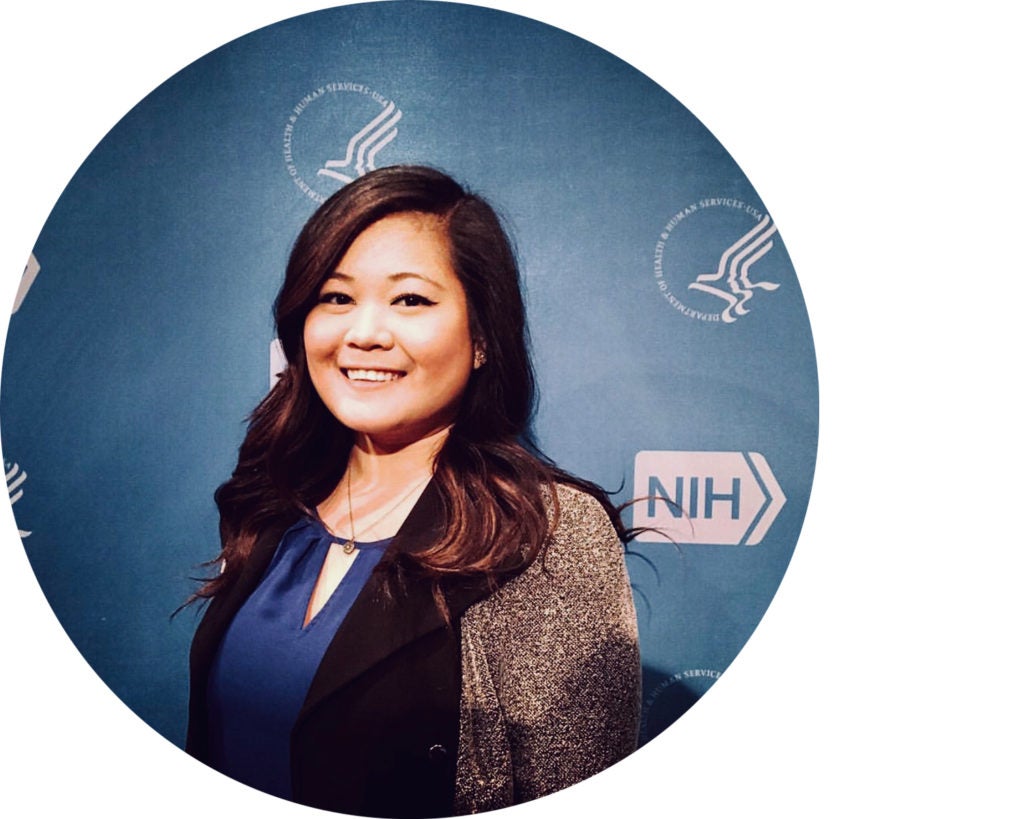 Aggie Serrame: People by now will have talked about networking so I won't say the same. My advice is to the current M.S. students is to know your worth. A lot of the young professionals, myself included, tend to undermine our talents when in reality, we are worth more than what we think. When applying for future careers, you will never find your dream job in your 20s. But always look at life in a positive but realistic way and know that you will always start from something small and then work your way up. As far as future programs to apply to, always consult with professors ask for advice because they know not only what's best for you, but also what's the most realistic goal for you. Additionally, I wish that I knew there were other ways to network other than going to networking events. I joined various organizations and groups outside of work/no relation to my career, and met a lot of people from various walks of life. These individuals may offer larger networks that you didn't even know existed!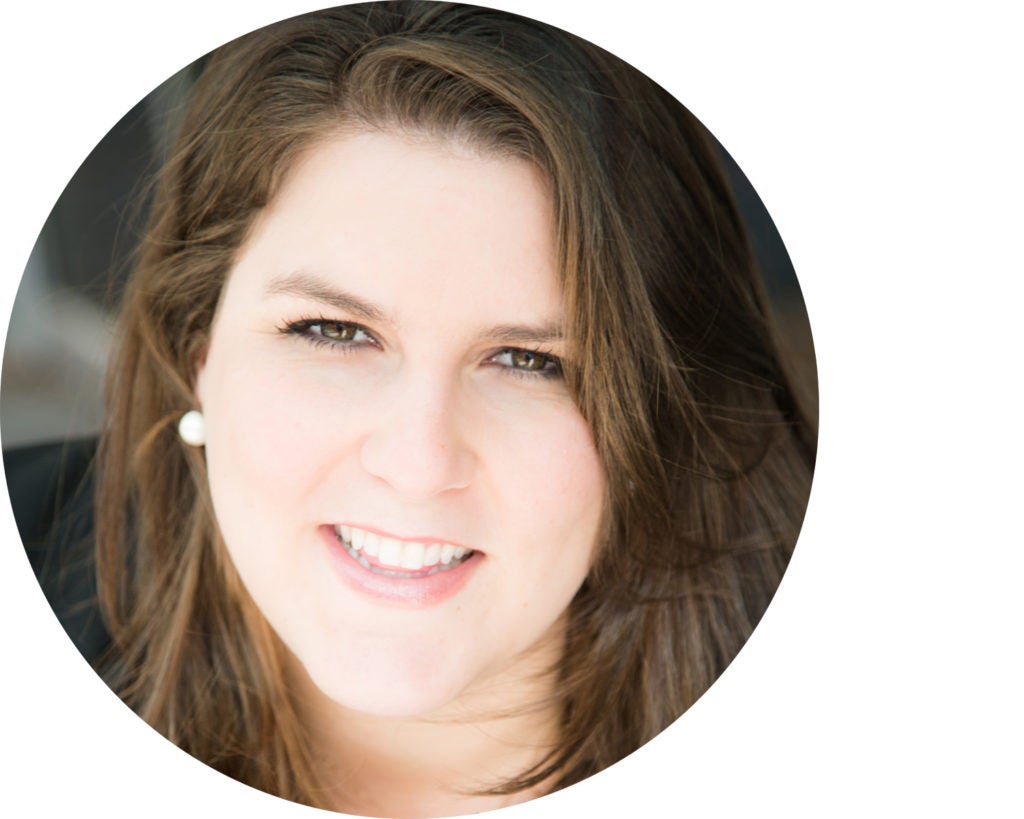 Sloane Salzburg: Informational interviews are key. Meet as many professionals as you can and wow them with your charisma, knowledge and willingness to work. Also follow-up. Always follow-up a meeting, coffee, interview, etc. with a thank you note. It helps to remind whoever you met with that you're thorough, polite and (hopefully) a good writer. Also, be sure to attend as many of the free Georgetown-sponsored events as possible. Meet as many professionals as possible and if you're interested in learning more about their history/jobs, ask questions during the Q&A and follow-up with them after the event to ask if you can meet them for coffee. I didn't realize how unique it was to meet as many amazing speakers/professionals until I didn't have the opportunity any more. Also take classes in the other departments- some of my favorite classes were in bioterrorism/infectious disease and that random knowledge has actually helped me in my career a few times.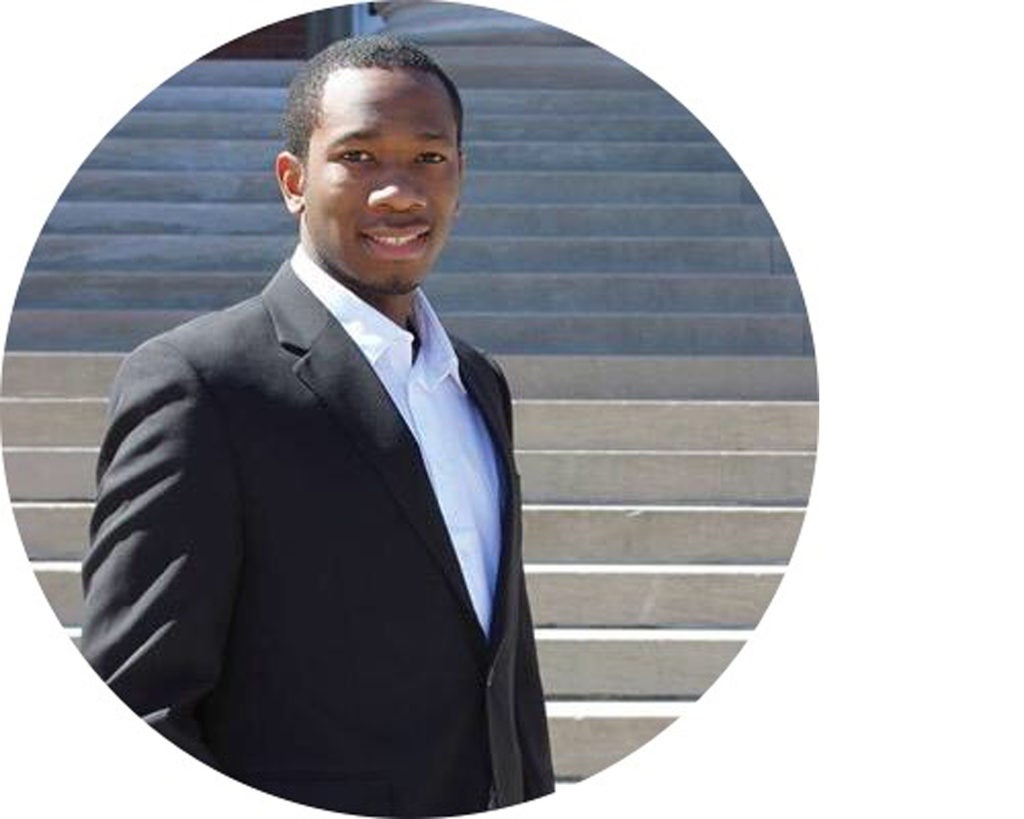 Kennedy Ukelegharanya: Start looking now. The year flies by quick, so start planning your next step now.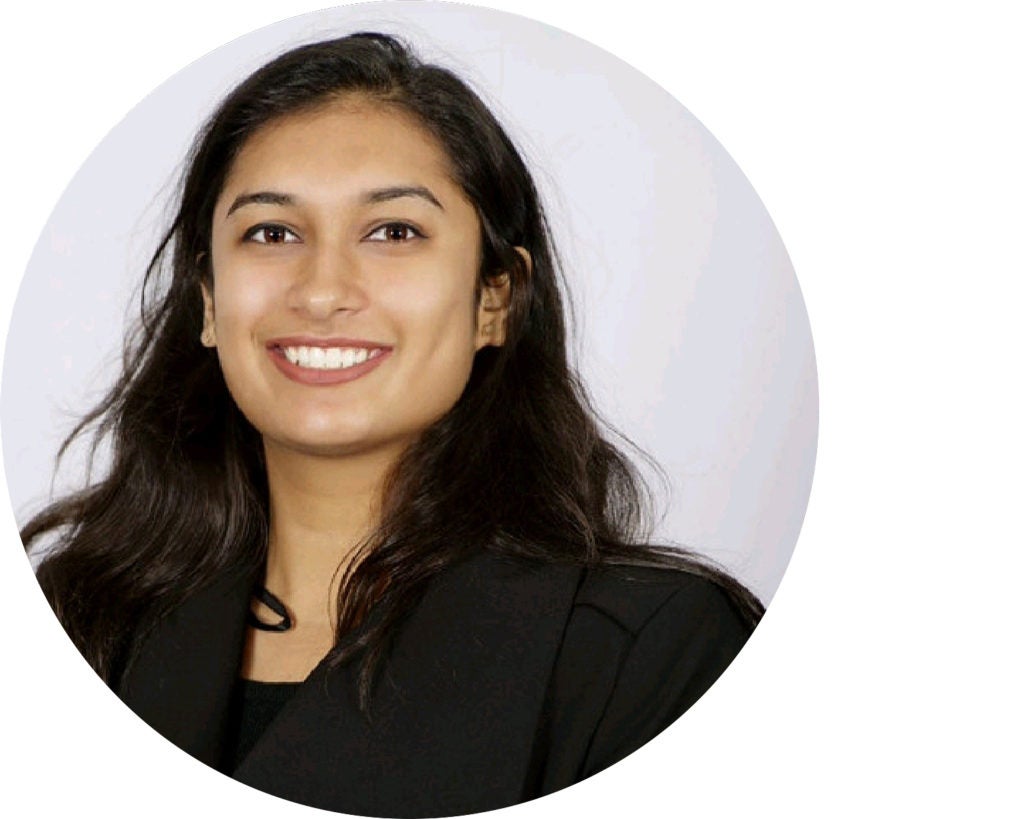 Isha Shrotri: Know what you want to do, take the time to research, speak to members in the area you want to get into. Don't be afraid to use various tools that are at your disposal. LinkedIn is one such tool that was particularly beneficial to me. Once you do get over that initial hurdle of securing a job, do what you can to keep yourself update on what is still happening in the science and research world. It is also beneficial to reach out to your upper management and ask to gain more skills by looking in on other aspects of the process that you're involved in. It is absolutely beneficial to reach out and ask for more opportunities to develop your own personal skills. I wish I knew how to network better back then, as I am naturally a shy person. Networking was a foreign concept to me, so I wish I had known how to go about it and how to reach out to professors for career advice. I did so only after graduating; wish I had done so before, as they helped me map out my thoughts more efficiently.
---
We truly thank each and every alumni that were able to come out and attend our event!
Read about last year's Fall 2018 Alumni Panel here.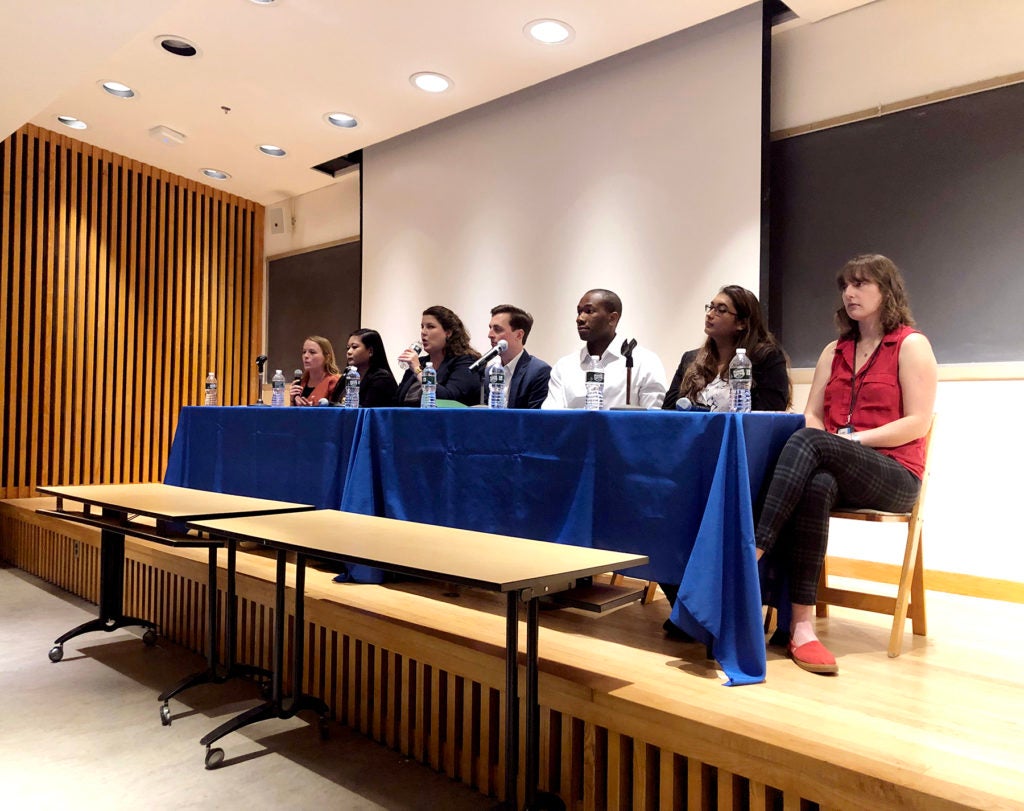 ---