2020 Student Cohort
Directory
B | C | D | E | F | G | H | K | L | M | O | P | R | S | T | W | Z
---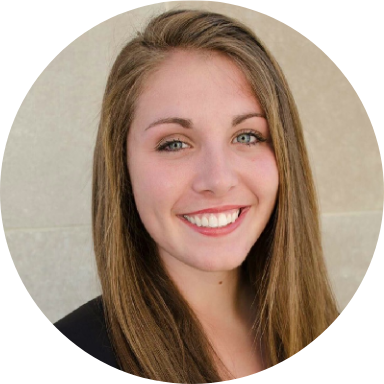 Emma Brehany
Following graduation from Virginia Tech with a B.S. in Neuroscience, Emma spent 3 months backpacking around SouthEast Asia. Interdisciplinary undergraduate coursework and internships at the Potomac Institute for Policy Studies (PIPS) and Hudson Institute exposed her to the intersection of science, policy, and national security. She works at emkaTECHNOLOGIES, where she installs and trains researchers on telemetry systems currently being used for SARS-CoV-2 studies to acquire respiratory outcomes and monitor onset of fever in various animal models. This program blends her past experiences and professional interests, and will help her to grow in this exciting and very relevant field.
Career/Academic Interests: National Security, Public Health, Infectious Diseases, Public Policy
Hobbies: Traveling, hiking, skiing, reading, sailing
---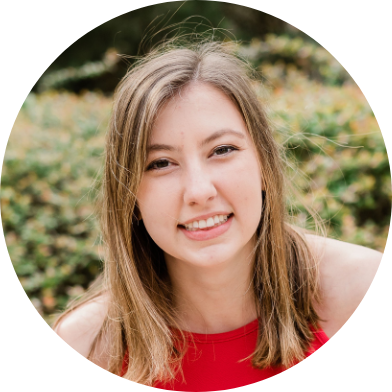 Hannah Buechter
Hannah went to the University of Georgia where she received her B.S. in Neurobiology with a double minor in Spanish and Global Health. She has previously interned for the Guatemalan Consulate and researched prenatal BPA exposure effects on hypertension and behavior in a Neuroendocrinology lab. She is now interested in the intersection of policy, security, and biology.
Career/Academic Interests: Bioterrorism, National Security, Emerging Infectious Diseases, Emergency Preparedness, Health Security, Biosecurity
Hobbies: hiking, outdoor activities, volunteering
---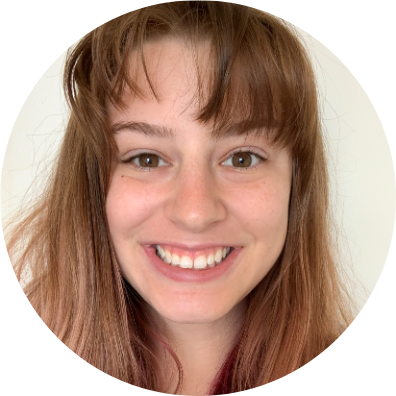 Amber Chopelas
Originally from Salem, New Hampshire, Amber received a B.S. in Microbiology with a concentration in Biomedical Sciences from Clemson University. After graduating, she spent a year working in a cell signaling laboratory in Boston, Massachusetts as a research technician studying triple negative breast cancer, before deciding to join the program to further her interest in emerging infectious diseases. After completing her M.S. Amber hopes to attend medical school to pursue a career as an infectious disease physician.
Career/Academic Interests: Infectious disease, virology, global health, microbiology, medicine, bioterrorism, public health
Hobbies: Cooking, reading, knitting, and yoga
---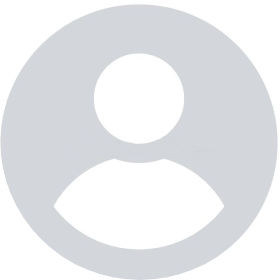 Elizabeth Crawford
Beth received her B.S. in Microbiology from Texas A&M University in College Station, Texas. As an undergraduate, she had the opportunity to intern for Mision Para Cristo in Jinotega Nicaragua, working on a variety of projects including medical brigades. Seeing the disproportionate effects of disease on those living in poverty and conflict has inspired her to work in global disease prevention. Beth is currently working as an EMT in Dallas, Texas during the COVID-19 pandemic and is looking forward to the end of the outbreak.
Career/Academic Interests: Infectious disease, parasitology, prevention and treatment of outbreaks in refugee and IDP camps, global health
Hobbies: hiking, kayaking, hanging with my dog, piano
---
Laura Dell'Antonio
Originally from Germany, Laura received her MSci in Biochemistry from UCL (University College London, UK). For her thesis, she looked at toxin delivery through the Type VI Secretion System in Vibrio cholerae at the Institute of Structural and Molecular Biology (ISMB). While at UCL she got very involved in the sporting community at the student's union. During the summer she completed internships ranging from the Helmholtz Centre for Infection Research to a Manufacturing Company in Shanghai. Currently, she is completing a Data Science Bootcamp, before joining the program in January to combine her interest in infectious diseases and international relations.
Career/Academic Interests: Infectious Disease, Global Health, Virology, Microbiology, International Relations
Hobbies: Field hockey, Traveling, Reading
---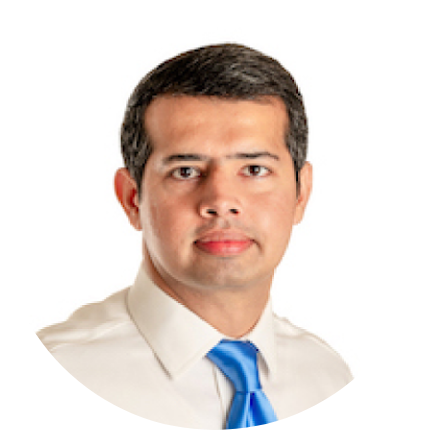 Hamid Ehsan
I grew up in Pakistan and graduated from Punjab Medical College, Faisalabad, Punjab, Pakistan. I moved to the USA in 2011 for my medical training. I initially worked as a Research Assistant at Columbia University, New York (Mailman School of public health). I was part of a team working on HIV research trials MTN 004 (Microbicide trials Network) and ATN 062 (Adolescent trials Network) study. In 2012, I started my internal medicine residency training and served as a chief resident. I have a keen interest in HIV, Hepatitis B & C infections throughout my medical career & their role in causing cancers and public health impact.
Career/Academic Interests: Emerging Infectious diseases, HIV, Hepatitis C, Hepatitis B, Role of infections in causing cancers
Hobbies: Gardening, Hiking, traveling with family
---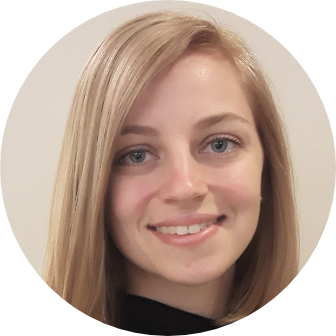 Alanna Fogarty
A native of Ottawa, Canada, Alanna received her (Hons) BSc in Biomedical Science from the University of Ottawa and then obtained her MPH in Epidemiology from Drexel University in Philadelphia. During her MPH degree, Alanna worked as a Student Researcher where she conducted interviews for an EPA- funded project that was concerned with the spread and control of the bacterium Legionella. After graduating from Drexel, Alanna worked as a Research Assistant for the School District of Philadelphia with the Health and Nutrition Team. She primarily worked on a case study analysis which looked at how Philadelphia's SNAP-Ed program, Eat Right Philly, is run by its seven nutrition education providers at different levels of programming. Outside of the classroom and office, Alanna was a high performance rower. She represented Canada at the World University Rowing Championships team in the lightweight double sculls and qualified the lightweight single and double sculls for the 2019 PanAm Games. The COVID pandemic has been a source of reflection in her decision to take a step back from high performance rowing and pursue Georgetown's Biohaz program and eventually a career in medicine.
Career/Academic Interests: Infectious diseases, Public Health, Epidemiology
Hobbies: Rowing, Cooking, Baking, Yoga, Playing the piano, Reading classic literature, Started learning calligraphy
---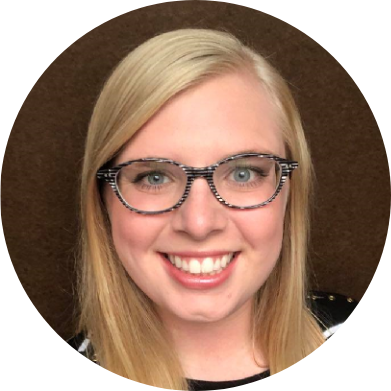 Victoria Gaudin
Victoria attended James Madison University for undergrad where she majored in Biology with a concentration in Neuroscience and dual minors in Robotics and Humanitarian Affairs. In undergrad, she worked in a research lab studying the escape mechanisms of jumping spiders and presented the research at the 2018 Society for Neuroscience conference. She combined her interest in robotics and neuroscience for her undergraduate robotics capstone of a working exoskeleton arm unit controlled by EMG. Victoria has been in Emergency Medical Services since 2012 and is currently a practicing Paramedic. She aspires to attend medical school and eventually work as a doctor internationally in developing countries.
Career/Academic Interests: Emergency Medicine, Human Biology, Neuroscience, Brain Machine Interfaces, Robotics, Infectious disease, Bioterrorism and Biosecurity, International Medicine, Humanitarian Work
Hobbies: Blacksmithing, Crafting, Martial Arts, Traveling, and being extremely competitive with physical games/boardgames
---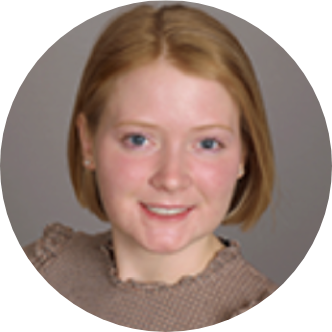 Payton Gibson
Originally from Houston, Texas, Payton graduated Summa Cum Laude with a B.Sc. in Medial Studies at Arizona State University. During her undergraduate career, she invested time in NIH funded public health research as a student research aide. She was also part of the Sun Devil Marching Band and volunteered throughout the Phoenix metropolitan area. She is now pursuing her M.Sc. while also volunteering at COVID-19 testing sites and hopes to pursue a PhD in either national security, microbiology, or related topics.
Career/Academic Interests: Antimicrobial Resistance, Infectious Diseases in an Agricultural Setting, and National Security
Hobbies: Playing the Flute, Running, Swimming, Reading, and Volunteering
---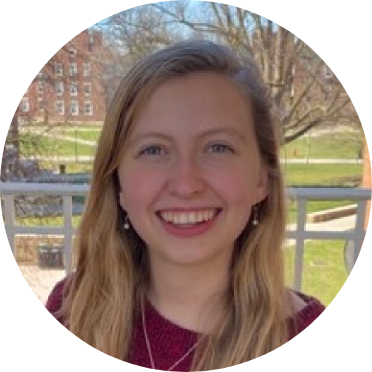 Lydian Green
Lydian Green received her B.S. in Neuroscience from the University of Rochester in New York. As an undergraduate, she served as a grassroots on-site work intern in rural India where she coordinated funding for, worked with, and learned from a public health organization there. This organization also had a particular focus on tackling issues related to gender. Lydian also spent time as an intern with the United Nations Association of Rochester, where she helped prepare community members for their citizenship test and improve their English language skills. Additionally, Lydian has participated in research at the Mt. Hope Family Center in Rochester focusing on child learning outcomes and in research with the Haber neuroscience lab. Lydian has worked as a community organizer with Texas Campaign for the Environment where she gained insight into policy work as it relates to community health. Lydian is EMT certified and licensed.
Career/Academic Interests: Biodefense strategy/ policy especially in relation to bioterrorism and chemical warfare; Infectious diseases, particularly in refugee populations; Intelligence analysis
Hobbies: Writing, Hiking, Improv
---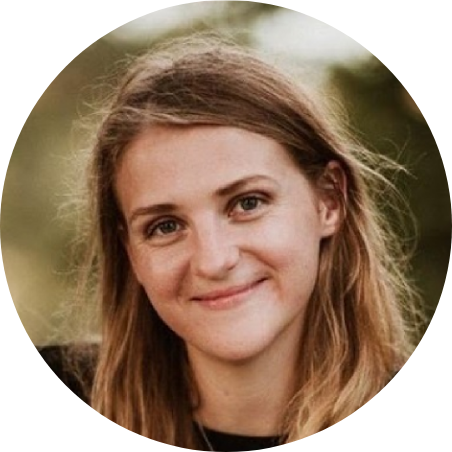 Jenna Hager
Jennifer studied Community Health and Intelligence & National Security Studies at the University of Kansas. She developed an interest in global health after she completed an internship studying health outcomes in migrant populations at the Center for Experimental Economics in Education in Xi'an, China. Jennifer has also interned for epidemiologists at the Kansas Department of Health & Environment, where she additionally served as Public Health Consultant, conducting patient interviews for cases of Salmonellosis and Shiga toxin-producing E. coli. While at KDHE, she had the opportunity to participate in Kansas' COVID-19 response, an experience that inspired her to pursue further education in biosecurity related to pandemic preparedness and response.
Career/Academic Interests: Infectious diseases, global health, epidemiology, preparedness/response, biosecurity
Hobbies: Rock climbing, knitting, camping, yoga
---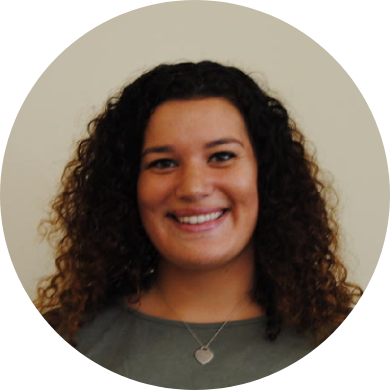 Lexi Hegeman
Originally from Baltimore, MD, Lexi earned a double B.S. in Biology and Chemistry with an emphasis on cellular/molecular biology and infectious diseases along with a double minor in Psychology and Public Health from Washington College. Much of her discipline and time management was fine-tuned during her 8 year rowing career. Passionate about bridging the gap between the scientific community and the rest of the world, Lexi dedicated much of her time to volunteering at local elementary and high school organizations, teaching about green chemistry and the basic sciences. Much of her time was spent giving back to the community through philanthropic endeavors with the sisters of Alpha Chi Omega and a number of other student organizations. Her primary focus lies in children's hospitals, domestic violence shelters, and elementary education. As an undergraduate, she had the opportunity to intern at Children's National in Washington DC where she discovered her passion for pediatrics. Lexi is committed to understanding cultural norms, sociological influences, and obstacles that increase the risk of public health crises. As a result, Lexi dedicated time to traveling to other countries throughout her undergraduate career including but not limited to Cuba, France, and Brazil. In Brazil, she was able to conduct research pertaining to deforestation and the effects on butterfly activity and diversity. Her senior capstone investigated the effects of genetic mutations on cellular senescence in Saccharomyces cerevisiae. Lexi is now interested in the intersectionality of science, policy, and human health. Following her MSc, Lexi hopes to be working with policymakers to educate the public and maintain effective lines of communication before beginning her journey to medical school.
Career/Academic Interests: Toxicology, Green/ Sustainable Chemistry, Global Health, Clinical Research, Emergency Medicine, Pediatrics, Infectious Diseases, Developmental toxins, Virology, Genetic Engineering, Bioterrorism, Counter-terrorism, Global Security, Science Policy
Hobbies: Rowing, traveling, reading, cooking, DIY projects, and volunteering
---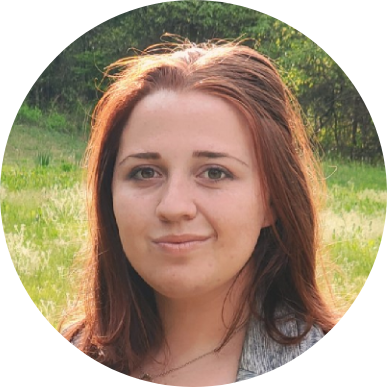 Sara Hoopchuck
Originally from Greenbrier, Arkansas, Sara recently attended Hendrix College in Conway, Arkansas where she played collegiate tennis and earned a Bachelor of Arts in Biology with a minor in Political Science. During her undergraduate studies, Sara completed biological research on the role of innexin proteins in C. elegan's gap junctions, research internships at the Arkansas Health Department in rabies policy and mosquito control, and a final research capstone on the effect of mosquito microbiomes in dengue transmission. She was also a three year Model United Nations award winner, which helped develop her interest in international relations. Additionally, Sara worked with a variety of youth political advocacy groups throughout undergrad. She hopes to learn more about the intersection of global health, emerging infectious disease response, and foreign policy, and work toward a PhD in the subject.
Career/Academic Interests: International relations, health diplomacy, vector borne diseases, global health policy, emerging infectious disease, outbreak response, virology
Hobbies: Tennis, hiking, cooking, writing, reading, trying not to kill my plants
---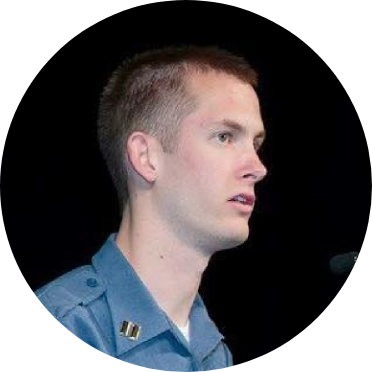 Ryan Houser
Ryan earned a BA in Psychology from Rutgers University and a MS in Psychology, with a concentration in Forensic Psychology, from Southern New Hampshire University along with a Graduate Certificate in Advanced Counterterrorism and Homeland Security. Ryan has worked in various first responder and healthcare roles within his community. Ryan has extensive experience rapidly assessing and responding to emergency and crisis situations, coordinating emergency preparedness procedures, and supporting administrative efforts. Throughout his career and education, he has demonstrated a talent for establishing collaborative relationships, anticipating and solving complex problems, and creating and implementing emergency response plans in high pressure and fast paced environments. Some recent accomplishments include directing Quality Assurance teams, developing Emergency Medical Service training programs, authoring training and emergency plans, and organizing departmental efforts in response to the COVID-19 pandemic.
Career/Academic Interests: Bioterrorism, biosecurity, national/homeland security, biodefense, Emergency Medicine, Emergency Management/Preparedness
Hobbies: Running, cooking, reading, movies/tv, volunteering
---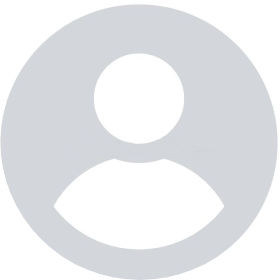 Margaret King
Margaret recently earned a B.S. in Biological Sciences with a minor in Chemistry from Louisiana Tech University, where she held leadership positions in various professional and greek organizations. For the past two years, she has also worked for a government contractor located in Alexandria, VA that provides cybersecurity and intelligence analysis support to various federal agencies. Through this opportunity, she gained extensive knowledge of the government contracting field by providing support to senior leadership remotely, while at school, and in a headquarters setting, while on breaks. She is passionate about intersecting her knowledge of infectious diseases, bioweapons, national security measures, and project management in her future career endeavors.
Career/Academic Interests: Intelligence collection and analysis, weapons analysis, project management, biosecurity measures
Hobbies: running, reading, traveling, lacrosse, field hockey, cooking, St. Jude Hero
---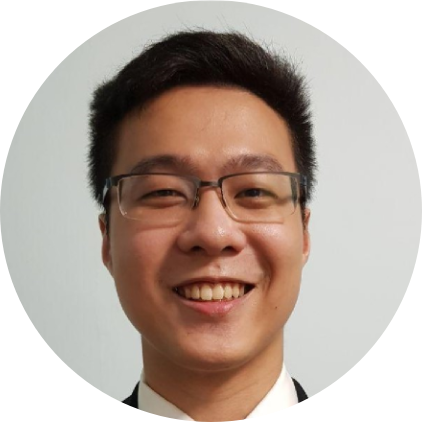 Yun Jie Lee
My name is Yun Jie and I am from Singapore. I graduated from Imperial College London with a BSc in Biotechnology, choosing to specialize in infectious diseases and synthetic biology. My final year dissertation was in the field of paleovirology, and I investigated a hypothesis on the driving forces related to the acquisition of endogenous viral elements in mollusc genomes. I am currently working as a senior military intelligence expert in the Singapore Armed Forces and was most recently involved in helping to manage operations related to the COVID-19 outbreak in Singapore.
Career/Academic Interests: Bioterrorism, national security, management of zoonotic diseases, synthetic biology
Hobbies: Reading, baking, playing the clarinet and piano
---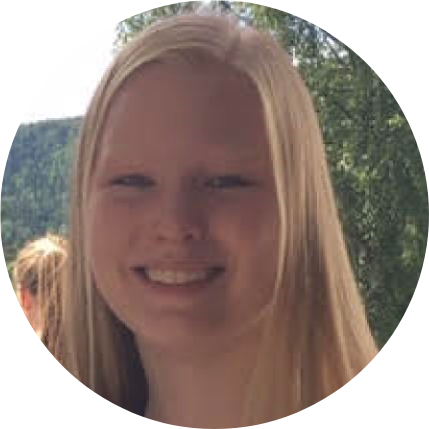 Hannah Locke
Originally from Frederick MD, Hannah attended Ursinus College where she majored in Biology and minored in Biostatistics and Anthropology. During her undergraduate studies, she was part of a research lab that studied the effects of Wntless gene deletion on macrophage involvement in skeletal muscle regeneration in mice. Following graduation, she took a few years off to work as a biostatistical programmer doing data analysis for clinical trials. She is currently pursuing the BHTA program while working at Advanced Clinical as a biostatistical programmer. She hopes to gain more knowledge and experience surrounding preparedness and response of outbreaks, ultimately leading to a doctoral program in immunology or virology.
Career/Academic Interests: Infectious diseases, virology, biotechnology, preparedness/response to outbreaks, immunology
Hobbies: Traveling, reading, hiking, hanging out with my rabbits/hedgehog
---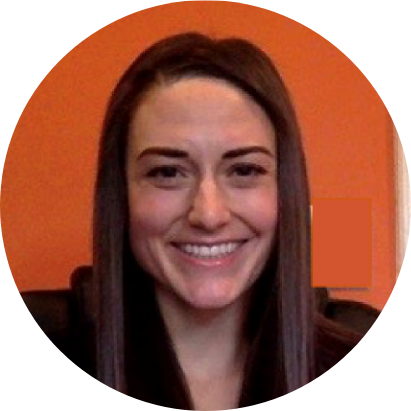 Maura Metcalf-Kelly
Maura received her MPH from the University of Sheffield in South Yorkshire, England in 2013. In 2015, she received an ORISE fellowship in epidemiology at the Armed Forces Health Surveillance Branch in Silver Spring, MD. She transitioned to a full-time contract position, and has been the lead epidemiologist for the Alert and Response Operations team, section for Integrated Biosurveillance, since 2019. At the start of the COVID-19 pandemic, she created and maintained the gold standard for the surveillance of COVID-19 cases in Military Health System beneficiaries, utilizing laboratory data, service-specific reports, direct reporting to AFHSB, and communications with Army, Navy, Air Force, and Coast Guard points of contact. Her team currently produces a number of high-visibility technical reports, analysis, and forecasting on the pandemic for the DoD and Interagency partners.
Career/Academic Interests: Epidemiology, emerging infectious diseases, zoonoses, novel respiratory viruses (avian influenza, MERS-CoV, SARS, SARS-CoV-2), biosecurity, outbreak investigation & response, pandemic preparedness
Hobbies: Reading sci-fi, [virtual] boxing/martial arts classes, Scrabble, home DIY
---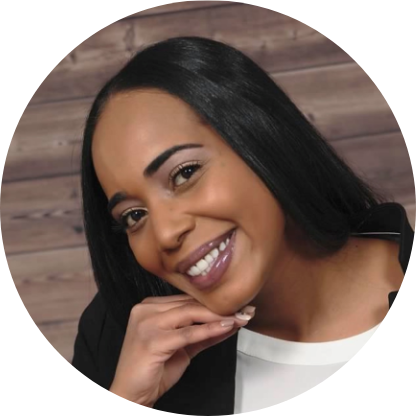 Alaa Mohamed
Growing up mainly in Columbia, MD, and Brindisi, Italy, Alaa Mohamed received a Bachelor of Science from Towson University, majoring in Cell and Molecular Biology, and minoring in Bioinformatics and Biochemistry. As an undergraduate, Alaa conducted research in a Molecular Biology Laboratory. This research consisted of using a series of laboratory tests and techniques (i.e. PCR, NM400 Transformations, Western Blots, etc.), and Bioinformatics, to evaluate a specific short open reading frame (sORF) found on an E. coli chromosome. The sORF was then further evaluated to determine whether or not it encoded the expression of small proteins. Alaa plans to expand her knowledge in emerging infectious diseases throughout this program, specifically in tropical emerging infectious diseases, and eventually pursue a career as an infectious disease specialist.
Career/Academic Interests: Emerging Infectious Diseases, Tropical Infectious Diseases, Antimicrobial Resistance, Immunology, Microbiology
Hobbies: Cooking, Baking, Gardening, Swimming, Hiking, and Traveling
---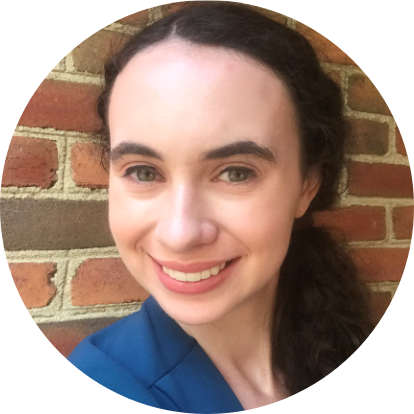 Kathryn Murphy
Kathryn went to William & Mary where she received a B.S. in Biology with a focus in Geographic Information Systems. During her undergraduate career, she conducted research in a molecular biology lab focused on RNA-seq and mercury exposure and later at AidData on population modeling. From her undergraduate experiences, she is interested in pursuing the intersection of science and national security.
Career/Academic Interests: Global health security, bioterrorism, emerging infectious diseases, counterterrorism
Hobbies: Triathlons, reading, D&D, cooking
---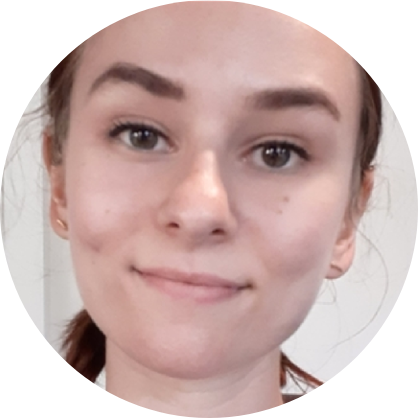 Casey O'Neil
Casey studied biochemistry in undergrad and worked for several years in bioanalytical chemistry research but has always been interested in infectious disease and defense against natural and intentional threats. She is currently the Manager of Safety and Chemical Hygiene for Curative Labs, a nationwide COVID-19 diagnostic testing lab network. Being a part of the response to this global pandemic has inspired Casey to help improve our nation's surge capacity and response to biological threats. She is also interested in preparedness for and response to other disasters.
Career/Academic Interests: Emerging infectious diseases, biosafety, biosecurity, surge capacity, emergency preparedness
Hobbies: Hiking, True Crime, Writing, Volunteering
---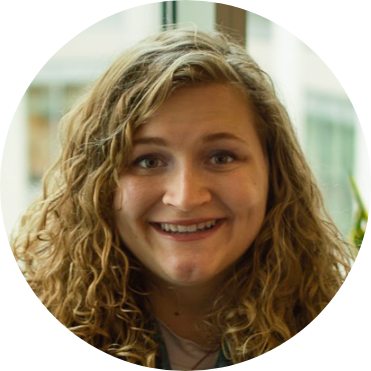 Madison Pravecek
Madison attended the Georgetown University School of Foreign Service where she majored in Science, Technology, and International Affairs with a focus in Energy and the Environment. During her undergraduate studies, Madison was a part of a research team, India Labs, which conducted agricultural field research in Maharashtra, India. She has held positions at the Department of State, USAID, Our Daily Planet, and the National Academy of Sciences. She is currently pursuing the Biohaz program while working at the MITRE Corporation. Outside of work and academics, she is passionate about ballroom dancing and board games.
Career/Academic Interests: Bioterrorism, National security, International Security, Environmental Convervation, Climate Security, Health Security
Hobbies: Ballroom dance, board games, hiking, being a plant mom
---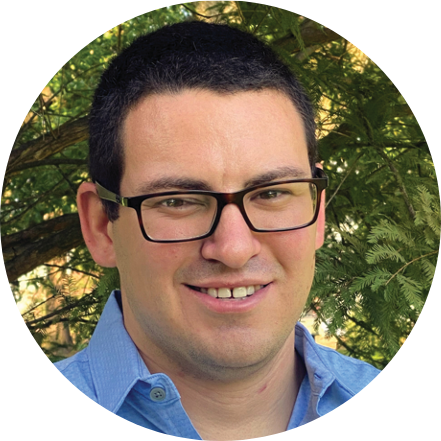 Joshua Rabotnick
Originally from Los Angeles, CA, Joshua attended the University of Michigan where he earned his B.S. in Biopsychology, Cognition & Neuroscience in 2018. Joshua works as a Paramedic in Ann Arbor, MI, where in addition to traditional EMS, he's been a member of the agency's Hazmat & Special Pathogens Response Team since 2019. Joshua's medical background additionally includes working as an associate clinical researcher at the University of Michigan's emergency department, and volunteering as a Paramedic with the Kensington Volunteer Fire Department in Montgomery County, MD. Following Georgetown University's M.S. program in Biohazardous Threat Agents & Emerging Infectious Diseases, Joshua aspires to attend medical school, ultimately playing a role in emergency medicine, special pathogens response, and disaster preparedness.
Career/Academic Interests: Emergency Medicine, Emergency Medical Services, Clinical Research, Emergency Preparedness, Infectious Disease, Public Health, National Security
Hobbies: Running, reading, outdoor fitness, volunteering
---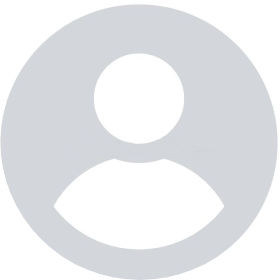 Joseph Ramirez-Cardenas
Originally from Yuma, Arizona, Joseph completed his B.S in Biology of Global Health at Georgetown University. During his undergraduate career, he walked-on to the Division 1 Men's Heavyweight Rowing Team and divided his summers between community health service in Cape Town, South Africa, and volunteer efforts to construct affordable housing for low-income neighborhoods in San Diego, California. Upon completing his studies in Biohazardous Threat Agents and Emerging Infectious Diseases, he hopes to use his various talents and training to defend the United States' interests abroad.
Career/Academic Interests: Biology, International Relations, Terrorism, Homeland Security, International Law
Hobbies: Surfing, Rowing, Underwater-Torpedo League, Fitness Competitions
---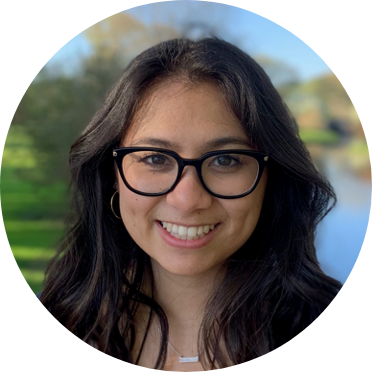 Sam Shames
After graduating from Colgate University with a B.A. in Neuroscience and a minor in Political Science, Sam took a gap year with AmeriCorps St. Louis. She practiced conservation and wildland firefighting and had the opportunity to participate in COVID-19 relief in Kansas City, MO. These experiences led her to become curious about biosecurity, and she is now interested in learning more about the intersection of science and national security.
Career/Academic Interests: Intelligence collection/analysis, counterterrorism, bioterrorism, national security, WMD
Hobbies: Scuba diving, hiking, cooking, crossword puzzles, true crime
---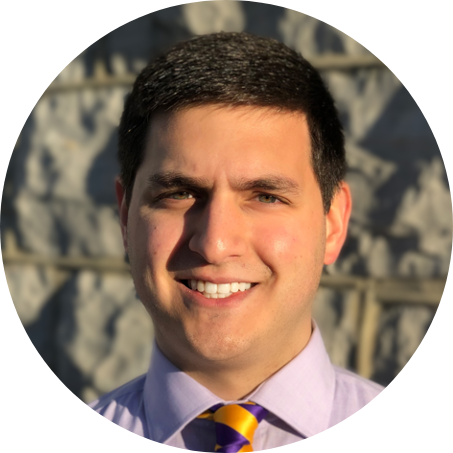 Kyle Sperber
Kyle attended James Madison University where he received a B.S. in Biotechnology and a B.A. in Political Science with dual minors in Chronic Illness and Medical Humanities. As an undergraduate, Kyle worked as a research assistant in a microbiology lab addressing antimicrobial resistance through organically synthesized novel amphiphiles. He currently works full time as a Paramedic in southwest Virginia. Kyle is primarily interested in how new technologies have revolutionized synthetic biology and the impacts that they have on modern biodefense. He is also interested in the overlap of bioterrorism and emergency medicine and the role the health care system plays in the event of a bioterrorism attack.
Career/Academic Interests: Bioterrorism, Biodefense, Biosecurity, Science Policy, Synthetic Biology, Emergency Medicine
Hobbies: Traveling, reading, watching movies, cooking
---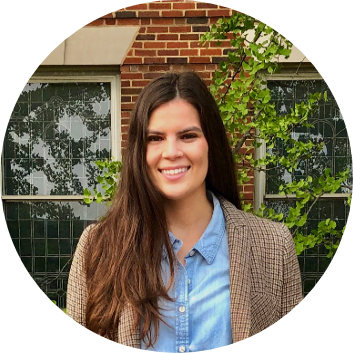 Abigail Staggemeier
Originally from Orange County, California, Abigail graduated Magna Cum Laude from the University of California at San Diego before pursuing a post-baccalaureate fellowship in Ukrainian linguistics at Harvard University. Despite studying International Relations and Russian, East European, and Eurasian area studies, Abigail's interest in Biosecurity grew throughout her undergraduate years and culminated with a thesis on the Soviet biowarfare program and its implications on the modern stage of biosecurity and biowarfare mitigation. After completing her MSc, Abigail plans to commission as a Second Lieutenant in the United States Army Reserve as a CBRN officer before applying to PhD programs in Global Health and Population Health Sciences and pursuing a career in Intelligence/Weapons Analysis.
Career/Academic Interests: Russian/Ukrainain linguistics. Extremely interested in how FSU states are affected by Russia's lasting biowarfare capabilities, global health diplomacy, and disinformation campaigns. Current Fulbright applicant to Kazakhstan with the topic of 'COVID-19 and Sino-Kazakh Relations'.
Hobbies: Foreign language – any kind. Been going through elementary Turkish and Swahili textbooks in my spare time. Non-fiction reading, generally about military history. Nature/training to run my second marathon.
---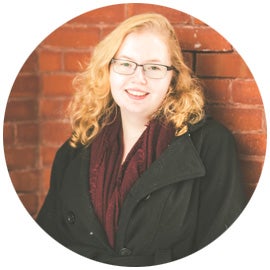 Cassandra Townsend
Cassandra (Cassi) recently earned a B.S. in Biomedical Sciences: Medical Microbiology from the University of New Hampshire. During her undergraduate studies, she worked as an undergraduate teaching assistant, helping facilitate lab activities and creating lab activities for remote instruction. She also created a website exploring infectious disease, outbreaks, and how culture should intersect with disease control. She currently writes articles for PlanetHome, a sustainability company headquartered in California. Based on her undergraduate experience, she is interested in bioterrorism and national security.
Career/Academic Interests: Bioterrorism/WMD, National Security, International Relations, Emergency Preparedness, Emerging Infectious Disease, Counterterrorism, Intelligence Collection/Analysis.
Hobbies: Bullet Journaling, Calligraphy, Writing, Reading, Baking
---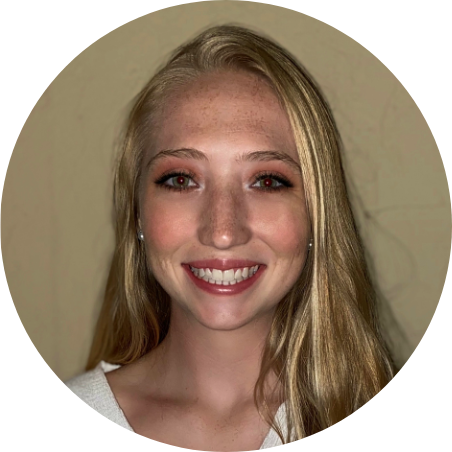 Madeline Wasden
Madeline pursued collegiate soccer and a B.SC. in Biomedical Sciences at the University of South Alabama. She devoted her extra time to student organizations, including the Alabama Zeta chapter of Alpha Epsilon Delta (AED), and giving back to the community through many volunteer opportunities. During her time as a volunteer, Madeline worked in burn/wound care, NICU, GI, and pediatric hospital units. She also has experience working with the MALDI-TOF in her hometown at the University of Texas at Arlington. Although Madeline had planned to spend part of her summer studying healthcare systems in Kasigau, Kenya, the trip was unfortunately canceled due to COVID-19, but she hopes to pursue a similar opportunity in the future. She looks forward to expanding on what she's previously learned while being exposed to policymaking and global health security offered in the BHTA program.
Career/Academic Interests: EID, AMR, biosecurity, immunology/immunotherapy, cancer research, synthetic biology, translational medicine
Hobbies: Sports, outdoor activities, traveling, concerts, volunteering
---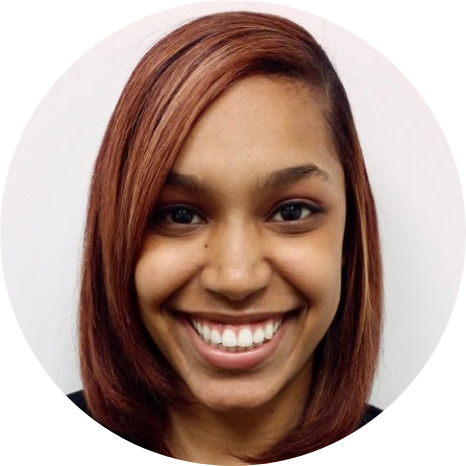 Saritha Wright
Saritha earned her B.S. in Community Health from George Mason University. During her undergraduate studies, she focused her efforts toward helping her community as a Physical Therapy Technician. Upon completing her degree, she transitioned her career towards focusing on current pandemic relief efforts as a contact tracer. While completing her master's degree, she hopes to gain a strong understanding of biosecurity and biodefense that will benefit her as she continues toward her goals of studying virology and obtaining a doctoral degree.
Career/Academic Interests: Transmission, Virology, Emerging Infectious Diseases, Zoonotic Diseases, Global Health, Bioterrorism, Antimicrobial Resistance
Hobbies: Reading, Board Games, Scrapbooking, Traveling
---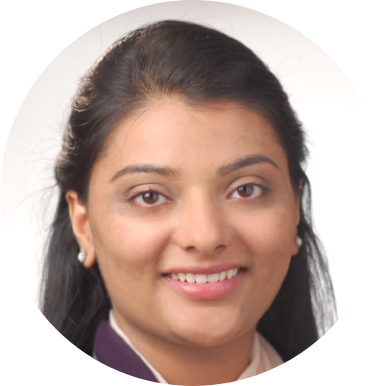 Hadia Zafar
Hadia attended the University of Maryland Baltimore County where she earned a B.A. in Biological Sciences and a B.S. in Psychology. During her time as an undergraduate student, she aided in research that analyzed the correlation between racial/ethnic discrimination and the development of cardiovascular disorders. During her undergraduate studies, she developed an interest in learning how microorganisms have the potential to cause diseases and affect agriculture, ecosystems, and communities. She wants to further her knowledge of the interconnectivity between biosecurity, healthcare systems' susceptibility, and infectious diseases.
Career/Academic Interests: Mitigation of healthcare systems' susceptibility, Biosecurity, Emerging Infectious Diseases, Bioterrorism, Agroterrorism, Zoonotic Diseases, Public Health.
Hobbies: Volunteering in health clinics, Reading, Yoga, Baking, Watching horror movies, Spending time in nature and with friends and family