2021 Student Cohort
Introducing Our Biohazardous Threat Agents & Emerging Infectious Diseases Cohort
---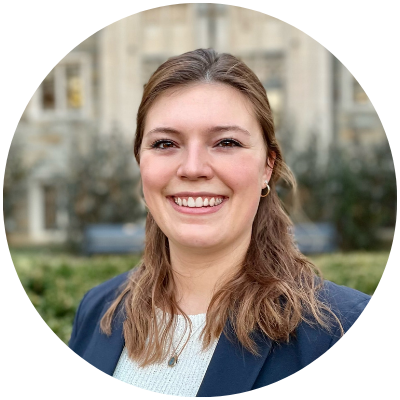 Shannon Bocquet
Originally from Colorado Springs, CO, Shannon received a B.S. in Molecular Biology and a B.A. in French and Francophone Studies from the University of Denver. In undergrad, she worked in a biophysics lab researching HIV particle assembly. Her thesis looked into producing fragment antigen-binding (Fab) antibodies in bacteria for specific tagging of SARS-CoV-2 Spike protein during the viral lifecycle. Shannon also worked with a counterterrorism nonprofit organization aimed at educating the community on indicators of violent extremist recruitment and radicalization.
Career/Academic Interests: National Security, Counterterrorism, Biodefense, Synthetic Biology, Virology, Emerging Infectious Disease
Hobbies: skiing, hiking, golfing, knitting, & history podcasts
---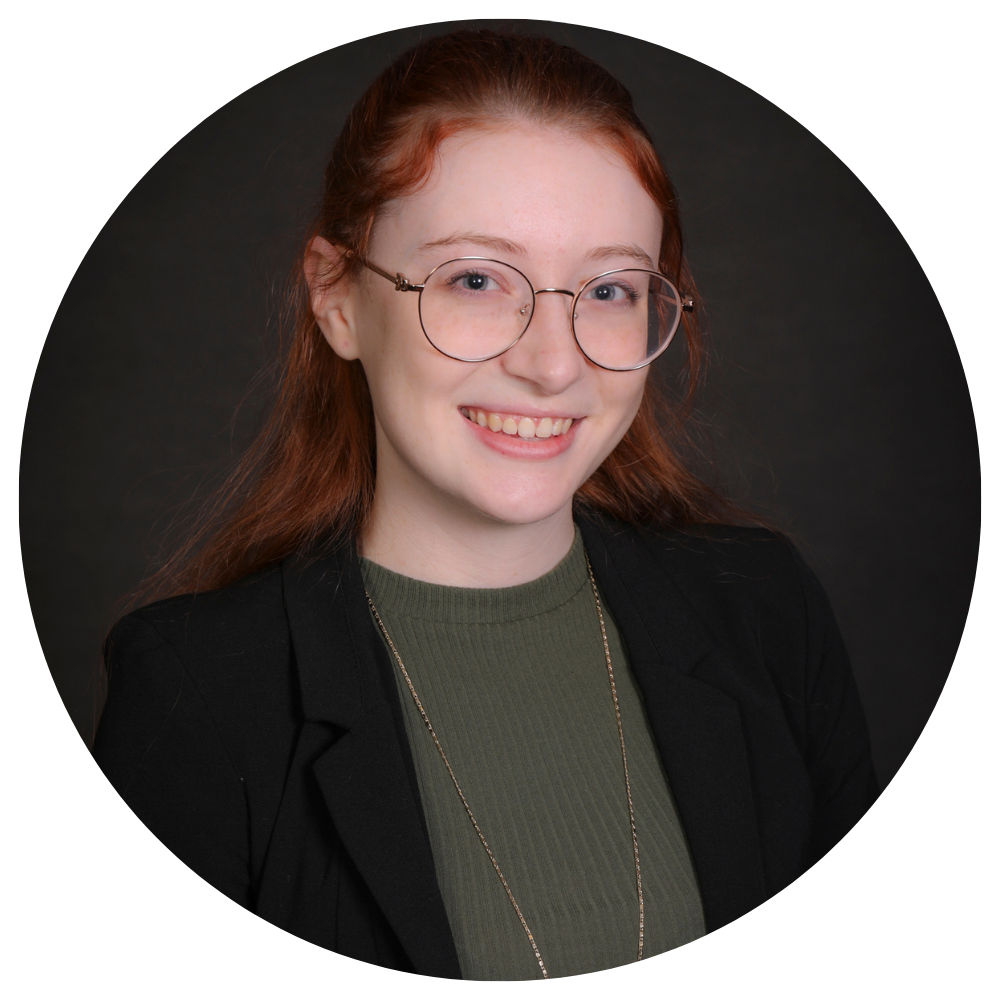 Ashley Catanzarite
Ashley (she/her) graduated in 2021 from Indiana University South Bend with a BS in Biochemistry. There, she worked in a research lab focused on creating nanostructures using antibody fragments and a periplasmic binding protein. She also worked as a pharmacy technician in retail and hospital settings.
Career/Academic Interests: Public Health Policy, Pandemic and Emergency Management
Hobbies: walking with her dog, reading, singing, & playing the violin
---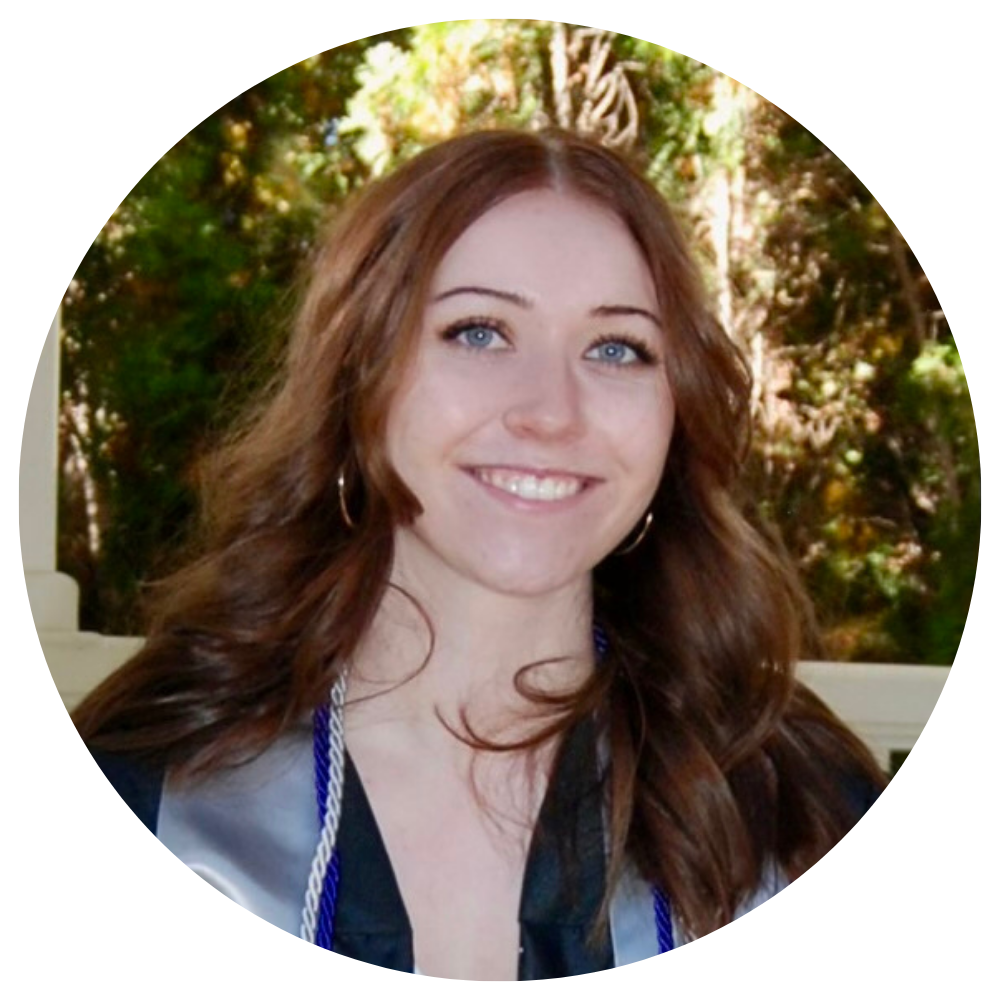 Emily Cowlishaw
Emily (she/her) attended the University of Nevada, Reno where she graduated with a Bachelor of Science in Molecular Microbiology and Immunology. She was honored to receive the Westfall Scholar Award upon her graduation in December 2020. She was a member and chair of Phi Delta Epsilon, the premedical fraternity, as well as a founding member and chair of Student Organ Donation Advocates (SODA). At Georgetown, she is now a member of NextGen: Global Health Security.
Career/Academic Interests: Considering Medical School and/or PhD programs focused on virology & is interested in serving with the Epidemic Intelligence Service to help in combatting ongoing health crises
Hobbies: hiking, snowboarding, kayaking, crocheting, & training for a half marathon
---
Laura Dell'Antonio
Originally from Germany, Laura (she/her) received her MSci in Biochemistry from UCL (University College London, UK). For her thesis, she looked at toxin delivery through the Type VI Secretion System in Vibrio cholerae at the Institute of Structural and Molecular Biology (ISMB). While at UCL she played field hockey and got very involved in the sporting community at the student's union. During the summer she completed internships ranging from the Helmholtz Centre for Infection Research to a Manufacturing Company in Shanghai. Before joining the program in January 2020, Laura completed a Data Science Bootcamp, for which her final project looked at the impact of human behaviour on the spread of COVID-19.
Career/Academic Interests: Global Health, Infectious Disease, Global Health Security, Virology, International Relations, Bioterrorism and Chemical Warfare
Hobbies: field hockey, traveling, & reading
---
Leah Goodman
Originally from Annapolis, Maryland, Leah received a B.S. in Psychology and Homeland Security from Tulane University in New Orleans, Louisiana. During undergrad, she played violin in the Tulane orchestra and volunteered with various organizations teaching children music. Leah spent the majority of her junior year working with Healing Minds NOLA, a non-profit in New Orleans, doing advocacy work for the most severe mental illnesses. She is currently working on a long-term emergency management project as a virtual intern with FEMA.
Career/Academic Interests: CBRNE threats, Infectious Diseases, National Security & Emergency Management
Hobbies: playing the violin, running, vegan cooking & food blogging
---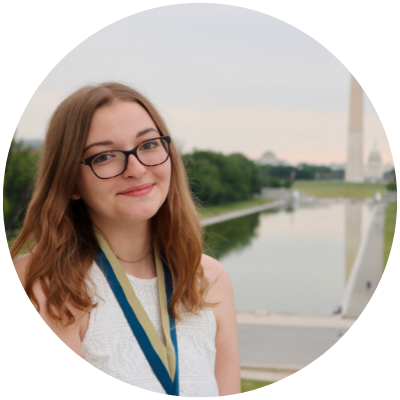 Dana Krauss
Dana (she/her) recently completed her B.S. in Public Health & Bioinformatics at the George Washington University. During undergrad, she became a certified Emergency Medical Technician and practices occasionally with an event medicine team. She has a research background in medical anthropology, biosecurity, emergency preparedness, and dual use concerns. Following the MS biohaz program, Dana hopes to work to improve intersectional conversations around data analytics and biosecurity, working with stakeholders to implement informed policy and practices that deter biological threats and global catastrophic risks.
Career/Academic Interests: Biosecurity, Bioterrorism, Genomics, Biopreparedness, Emergency Medicine
Hobbies: crossword puzzles, indoor gardening, & finding new podcasts
---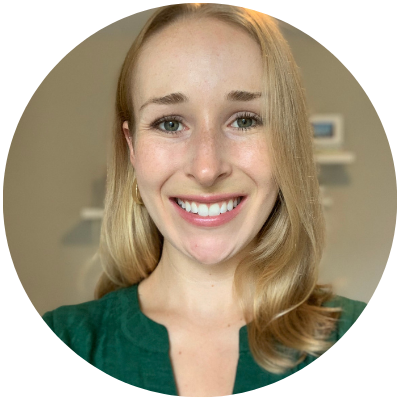 Madeline Kuney
Madeline (she/her) is a part-time student in the Biohazardous Threat Agents and Emerging Infectious Diseases program. She currenty works at the Sabin Vaccine Institute as a Policy Associate. In this role Madeline is reponsible for directing Sabin's policy and advocacy engagement at the organizational level and also supports the policy objectives of various programmatic teams. Prior to joining Sabin, she served as an intern with the Pandemics and Emerging Threats team at the Office of Global Affairs within the Department of Health and Human Services (HHS). Madeline graduated from Georgetown University in 2020 with a Bachelors of Science degree in the Biology of Global Health and a minor in Spanish. While at Georgetown, she worked as Foundations of Biology teaching assistant and as a research assistant for Dr. Shweta Bansal's lab. Her research focused on the spatial dynamics of childhood immunization exemptions and flu vaccine access across the US. Apart from vaccines and emerging biological threats, Madeline's interests include cooking, playing tennis and camping down in Virginia whenever possible.
Career/Academic Interests: Coming from a background in global health policy and advocacy, she is very interested in the intersection of biosecurity and bioethics. That is, how do we ensure that the policies and initiatives we put in place to protect people from pathogens also protect their human rights and distribute benefits equitably? In the future, she would like to gain more experience in the field of biosecurity and later continue her education with a bioethics program. Ultimately, she hopes to be in a position that allows her to advocate for ethical considerations to be built into the US strategy towards global biosecurity.
Hobbies: cooking, playing tennis, hiking, camping, & ceramics
---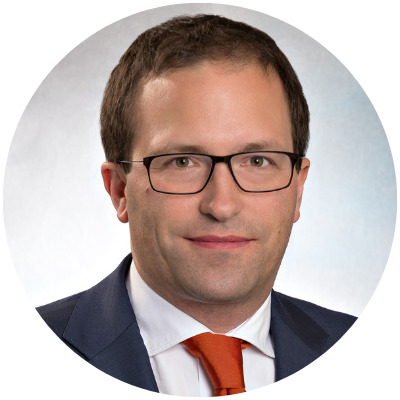 Philipp Lirk
After high school and ROTC training in the Austrian Army, Philipp studied Medicine in Innsbruck graduating in 2002 with an M.D. degree. Subsequently, he was a postdoctoral researcher in beautiful Milwaukee, WI from 2003-2004 and did his residency in Anesthesiology from 2004-2010. He then moved to Amsterdam, The Netherlands to work as Attending Anesthesiologist at the University of Amsterdam Medical Center (AMC). He gained his Ph.D. from University of Amsterdam in 2014, and moved to Boston MA in 2017 to work at Brigham and Women's Hospital clinically, and at Harvard Medical School academically. His life was changed by the Covid pandemic, and he subsequently started his MPH in Emergency Preparedness at UNMC, supplemented by the Georgetown Biohaz certificate course.
Career/Academic Interests: Anesthesiology (Trauma, Regional and Orthopedic), Preparedness, Resilience, Research
Hobbies: Being with Family
---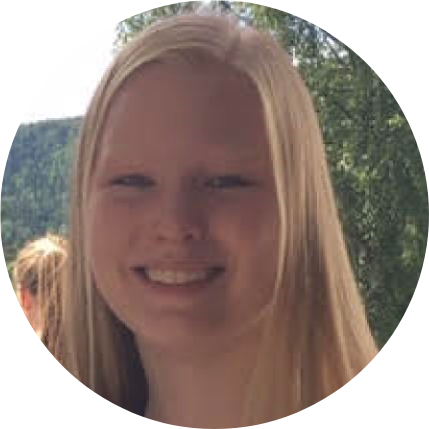 Hannah Locke
Originally from Frederick MD, Hannah attended Ursinus College where she majored in Biology and minored in Biostatistics and Anthropology. During her undergraduate studies, she was part of a research lab that studied the effects of Wntless gene deletion on macrophage involvement in skeletal muscle regeneration in mice. Following graduation, she took a few years off to work as a biostatistical programmer doing data analysis for clinical trials. She is currently pursuing the BHTA program while working at Advanced Clinical as a biostatistical programmer. She hopes to gain more knowledge and experience surrounding preparedness and response of outbreaks, ultimately leading to a doctoral program in immunology or virology.
Career/Academic Interests: Infectious Diseases, Virology, Biotechnology, Preparedness/Response to Outbreaks, Immunology
Hobbies: traveling, reading, hiking, hanging out with my rabbits/hedgehog
---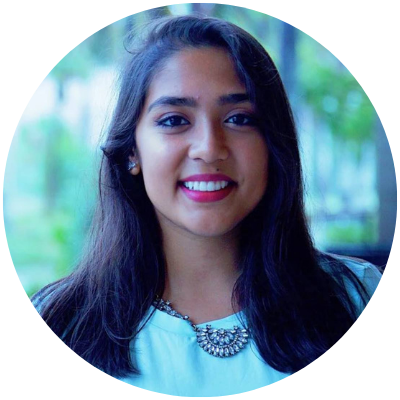 Dhara Patel
Dhara (she/her) attended the University of Miami, where she majored in Applied Mathematics with a focus on modeling infectious diseases and Exercise Physiology. During her undergraduate years, Dhara conducted research at UMiami's Sports Medicine and Motion Analysis Laboratory but has always had an interest in global health security. She had the opportunity to intern for the Department of State and held a leadership role on her campus' emergency response team, which led her to pursue her degree in the Biohaz program. Dhara hopes to learn about the intersection of biosecurity and intelligence collection/analysis and defend the United States mainland in her future career endeavors.
Career/Academic Interests: Bioterrorism, National Security, Intelligence Analysis, Biosecurity, Emergency Preparedness, International Relations, Counterterrorism
Hobbies: hiking, lifting, true crime podcasts, hockey (go Chicago Blackhawks!)
---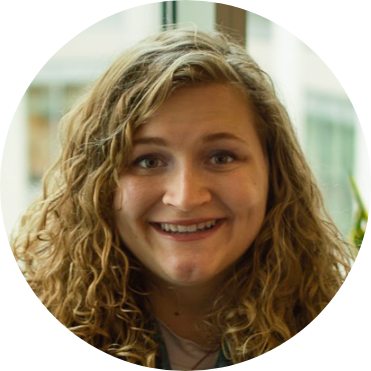 Madison Pravecek
Madison attended the Georgetown University School of Foreign Service where she majored in Science, Technology, and International Affairs with a focus in Energy and the Environment. During her undergraduate studies, Madison was a part of a research team, India Labs, which conducted agricultural field research in Maharashtra, India. She has held positions at the Department of State, USAID, Our Daily Planet, and the National Academy of Sciences. She is currently pursuing the Biohaz program while working at the MITRE Corporation. Outside of work and academics, she is passionate about ballroom dancing and board games.
Career/Academic Interests: Bioterrorism, National security, International Security, Environmental Convervation, Climate Security, Health Security
Hobbies: ballroom dance, board games, hiking, being a plant mom
---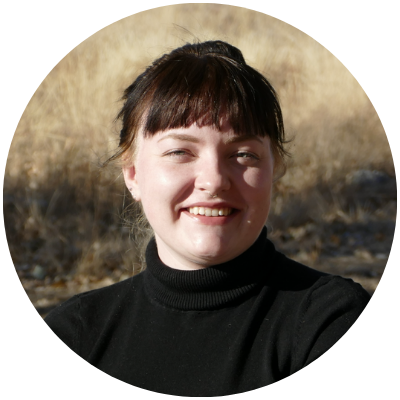 Savannah Grace Riddles
Originally from Austin, Texas, Savannah (she/her) graduated Magna Cum Laude from Embry-Riddle Aeronautical University, Prescott Campus with a B.S. in Global Security and Intelligence Studies, Pre-Law Track. She studied abroad at Deree, The American College of Greece in Athens with a concentration in environmental and human security. She gained interest in global health security and countering human trafficking while teaching English to unaccompanied Afghan refugee children as a METAdrasi volunteer. Savannah continues to study Arabic and French with a particular interest in the Middle East and Northern Africa region. She hopes to eventually pursue a career with INTERPOL's Bioterrorism Prevention Programme.
Career/Academic Interests: Counterterrorism, Countering Human Trafficking, Global Health Security, Bioterrorism, OSINT Collection, Intelligence Analysis, Fraud Auditing & Examination
Hobbies: golf, dance, motorcycling, travel, yoga, exploring national parks
---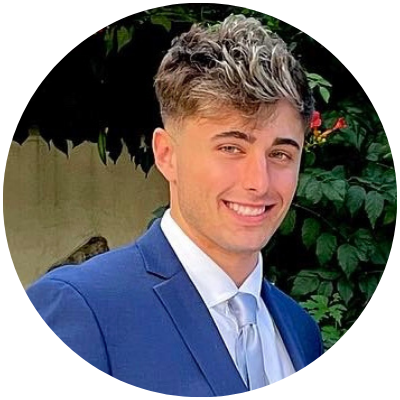 Brian Samuelson
Brian attended Stony Brook University, where he earned a B.S. in biology, concentrating on interdisciplinary studies. He was a cofounding board member of Stony Brook University National Society of Leadership and Success chapter and later president. Brian aspires to blend his leadership attributes in mitigating emerging infectious diseases through research and policy work. He interned at Brookhaven National Laboratory throughout his undergraduate career, where he participated in the U.S. Department of Energy's Science Undergraduate Laboratory Internships (SULI) program. It was there, he found a keen interest in academic research and plans on carrying over the research fundamentals to infectious disease science and medical science. He is currently a graduate student research assistant for the Elizabeth R. Griffin Research Foundation working to innovate biorisk management solutions.
Career/Academic Interests: Medical Research, Immunology, Immunogenetics, Emerging Infectious Diseases, Biosecurity, & Biosafety
Hobbies: avid explorer, hiking, basketball, running, graphic design
---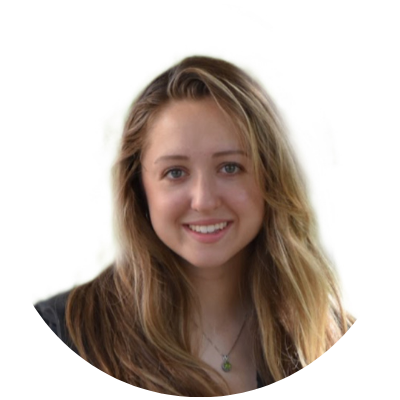 Sarah Schroter
Sarah (she/her) attended the University of Virginia, where she received her B.S. in Biomedical Engineering, with Highest Honors. Prior to attending Georgetown, she worked as Lead Student Researcher for the CoVPN-3006 Coronavirus Vaccine Study. She interned for UVA Hospital as part of the Diabetes Internship, where she investigated the genetic "key drivers" behind waist-to-hip ratio and Type II diabetes. Sarah received "Best Presentation" for her work at the Diabetes Internship Conference. Sarah is currently representing the Biohaz Program as Senator with Georgetown's Graduate Student Government (GradGov). She hopes that her time at Georgetown will help prepare her for medical school.
Career/Academic Interests: Infectious Disease, Immunology, Global Health, Biodefense, & Emergency Medical Services
Hobbies: volunteer EMT, ski patrol, skiing, baking
---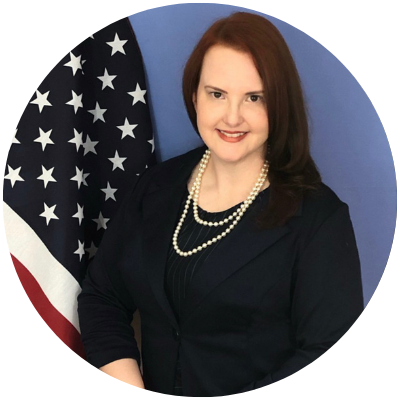 Bethany Snyder
Bethany is a military spouse, a mother of 4 special needs kiddos, and a senior laboratory scientist. She is an experienced virologist with a demonstrated history of working in biodetection, biodefense, biosurveillance, biological warfare, virology, serology, genetics, bio production, diagnostics, clinical, veterinary industry, quality control, research, hospital setting, pharmaceutical industry and public health. She is skilled in Virus Propagating, Cell Culture, Immunofluorescence, Polymerase Chain Reaction (PCR), ELISA, and Aseptic Technique. She is a strong biology professional with primary experience working with the DoD, the Army and DHS. She received her bachelor's degree in Biology from Howard Payne University. She is currently a senior laboratory scientist for LabOps with the Biowatch Program of the Department of Homeland Security.
Career/Academic Interests: She would love to get back into the DoD sector of CWMD once again. She is hoping that pursuing her M.S. will set her up better to get back into the GS system.
Hobbies: She is a mother of 4, she has 3 boys and 1 girl, all are special needs. A lot of their time is spent in doctors appointments and medical treatments. They like to balance their medical life with fun activities and day trips. She loves the beach, watching her kids play football and gymnastics, making s'mores by the fire, or binge watching movies on the couch.
---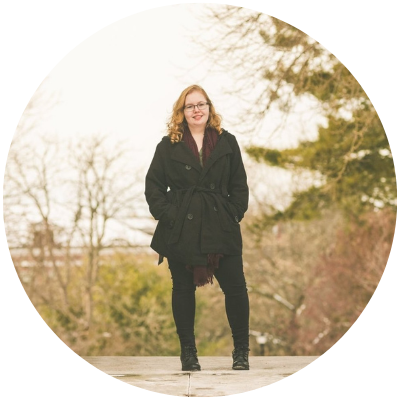 Cassandra Townsend
Cassandra (Cassi), she/her, recently earned a Bachelor of Science in Biomedical Sciences: Medical Microbiology from the University of New Hampshire. During her undergraduate studies, she created a website exploring infectious disease, outbreaks, and how culture should intersect with disease control. Currently, she is a Graduate Research Assistant in the Center for Global Health Science and Security. Additionally, she is a Senior Intelligence Report Editor Intern for the Counterterrorism group and writes articles for PlanetHome, a sustainability company headquartered in California.
Career/Academic Interests: National Security, Bioterrorism/WMD, Intelligence Collection/Analysis, Emergency Preparedness, Emerging Infectious Disease, Counterterrorism, & International Policy
Hobbies: reading, writing, & calligraphy
---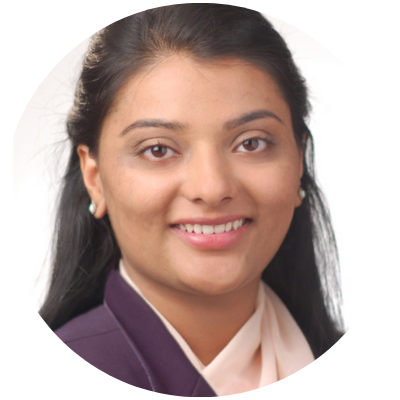 Hadia Zafar
Hadia (she/her) attended the University of Maryland Baltimore County where she earned a B.A. in Biological Sciences and a B.S. in Psychology. During her time as an undergraduate student, she aided in research that analyzed the correlation between racial/ethnic discrimination and the development of cardiovascular disorders. During her undergraduate studies, she developed an interest in learning how microorganisms have the potential to cause diseases and affect agriculture, ecosystems, and communities. She wants to further her knowledge of the interconnectivity between biosecurity, healthcare systems' susceptibility, and infectious diseases
Career/Academic Interests: Mitigation of healthcare systems' susceptibility, Biosecurity, Emerging Infectious Diseases, Zoonotic Diseases, Microbiology, Public Health, Bioterrorism & Agroterrorism
Hobbies: volunteering in health clinics, reading & traveling