2022 Student Cohort
Introducing Our Masters and Certificate Biohazardous Threat Agents & Emerging Infectious Diseases Cohort
---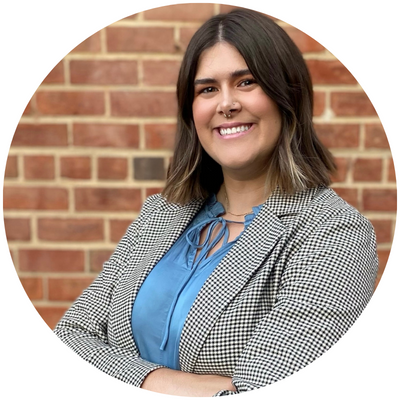 Jayme Angelo
Originally from the San Francisco Bay Area, Jayme (she/her) graduated in December of 2021 with a B.S. in Biological Science from Holy Names University in Oakland, California. While at Holy Names University, Jayme worked for the School of Science, Allied Health, and Nursing. In response to the COVID-19 pandemic, she assisted the School of Nursing in opening and managing a nurse-ran vaccine clinic, in support of the California Department of Public Health's vaccine initiatives.
Career/Academic Interests: Bioterrorism, Biopreparedness and Response, CBNRE threats, Biosecurity, Microbiology
Hobbies: hiking, backpacking, snuggling with her dog, playing DnD, reading, & DIY projects
---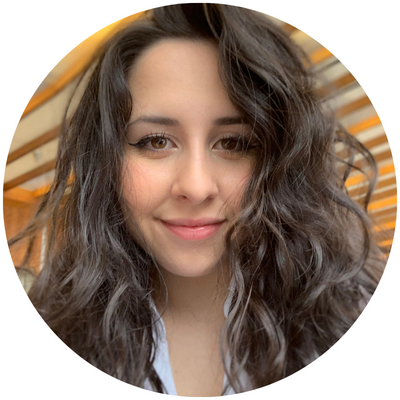 Francesca Battelli
Originally from New York, Francesca (she/her) received a Bachelor of Science in Microbiology and Immunology with a minor in Health Geography from McGill University in Montréal, Canada. Francesca has a research background in vaccine development and parasitology. At McGill, she developed three novel recombinant adenovirus-vectored vaccines for Schistosomiasis. She is currently finishing a retrospective study that analyzes the prevalence of human Toxocariasis in Canada. During her undergrad, Francesca served as Co-President of the McGill chapter of Friends of Médecins Sans Frontières. Within and beyond this role, she was involved in a number of university-based initiatives that focused on global health education and equity. She hopes to pursue a career in research studying emerging viruses.
Career/Academic Interests: Emerging Viruses, Viral Hemorrhagic Fevers, Zoonosis, Global Health, National Security, Biodefense
Hobbies: cooking, Latin dance, playing the piano, & watching Formula 1
---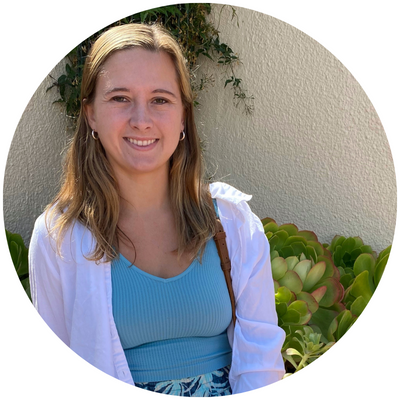 Julia Campbell
Originally from Lancaster, Pennsylvania, Julia (she/her) received a Bachelor of Science in Biology and Government from William & Mary. At William & Mary, she helped lead the college's public health club and worked in a research lab exploring political psychology and polarization. Julia is looking forward to further exploring her interests through the BHTA program before seeking a full-time position upon graduating.
Career/Academic Interests: Biosecurity, Emergency Preparedness, CBRNE threats, Global Health, Science Policy, and Infectious Diseases
Hobbies: running, lifting, enjoying nature, reading, watching movies
---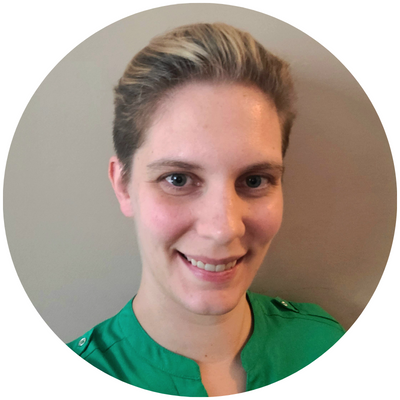 Cathy Coyner
Cathy Coyner (she/her) currently serves as a Chemical, Biological, Radiological, and Nuclear (CBRN) Officer in the United States Army. She has had 10 years of experience advising commanders and leading Soldiers in countering weapons of mass destruction (CWMD) and hazardous response missions. She lives in the D.C. are with her spouse, Jesse, and their 5 year old daughter, Anna.
Career/Academic Interests: She wishes to use this program to become uniquely qualified to advise commanders and policy makers in areas related to countering weapons of mass destruction, threat reduction, defense support to civil authorities, and force protection.
Hobbies: cooking, camping, & cooking while camping
---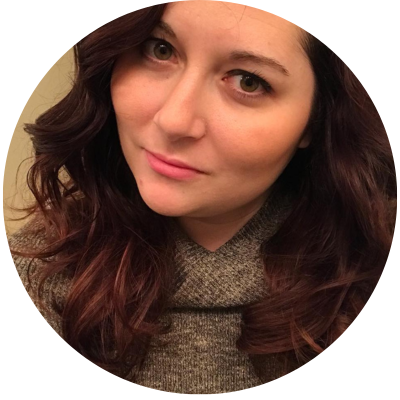 Mary-Anne Gillis
A former Air Force brat, Mary-Anne Gillis graduated from Troy University in 2010 with a B.S. in English. Since graduating, she has supported varied facets of the U.S. Government, starting her career with stints for Members of Congress. After leaving the Hill in 2014, Ms. Gillis began her career as a government contractor, working on contracts throughout the Department of Defense and the Intelligence Community. Since 2015, she has supported several government contracts through SAIC, to include the Defense Science Board, the DoD Office of General Counsel, and a multitude of analytic gaming events.
Career/Academic Interests: Biodefense, Emerging Infectious Diseases, Pandemic Preparedness, CBRNE Defense, National Security, Analytic Gaming
Hobbies: reading, embroidery, cooking, baking, classic movie marathons, game nights, trivia nights, hyping up for the Olympics (Summer and Winter), & planning a return trip to Iceland
---
---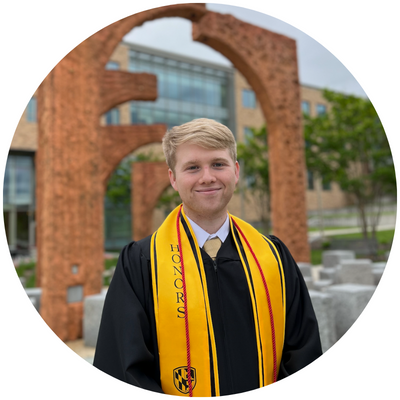 Noah Gold
Originally from Westminster, MD, Noah (he/him) recently graduated Summa Cum Laude from the University of Maryland, Baltimore County (UMBC) with a Biological Sciences B.S., History Minor, and Undergraduate Certificate in Language Studies (French). Throughout his undergraduate experience, he worked as an Emergency Room Scribe at Saint Agnes Hospital, university employed tutor for inorganic and organic chemistry, as well as an Undergraduate Research Assistant investigating the knockout of deubiquitinases on selective degradation of mutant p53 protein aggregates in ovarian cancer cell lines. In addition, he worked closely with the pre-medical student body as the President of UMBC's Pre-Medical Society from 2021-2022. He continues to serve as a volunteer at my local food bank, Carroll County Food Sunday.
Career/Academic Interests: Emerging Infectious Diseases, Biodefense, Microbiology, Zoonotic Diseases, Antimicrobial Resistance, Bioterrorism
Hobbies: volunteering, skiing, Ravens football, binge watching shows and movie series
---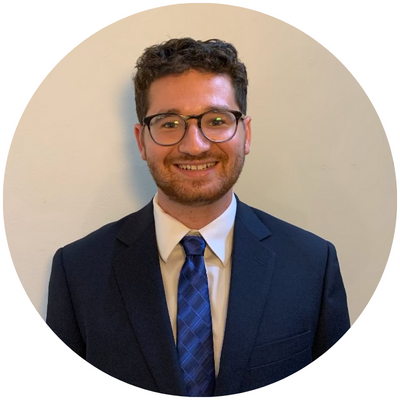 Zev Goldberg
Zev Goldberg (he/him) is from Chicago and completed his B.S in Public Health from the University of Alabama. While in undergrad, Zev worked for the Saving Lives Initiative, an organization designed to promote public health through outreach to Churches in the Black Belt of Alabama. Zev analyzed COVID-19 related data and disseminated this information to community stakeholders, and later worked on countering vaccine hesitancy through faith based outreach. Additionally, he worked as a research assistant in the Earley Integrative Animal Behavior Laboratory. His research project focused on utilizing eDNA accumulation and degradation to determine animal abundance in an innovative and non – invasive manner. While at Georgetown, Zev hopes to gain the skillset to mitigate and prevent infectious disease spillovers and other catastrophic biological risks.
Career/Academic Interests: Biosecurity, Pandemic Preparedness, Bioterrorism, National Security, Disaster Preparedness
Hobbies: running, biking, baseball, & reading
---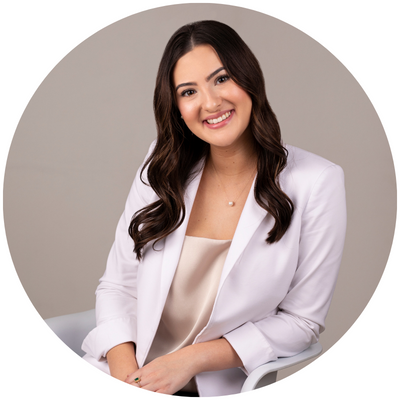 Devin Graham
Devin Graham, originally from Tucson, Arizona, recently graduated from Texas A&M University with a Bachelor of Science in Public Health, a minor in Biomedical Sciences, and a certificate in Public Health Entomology. During her undergraduate studies, Devin took a particular interest in zoonotic diseases and focused on the One Health approach. She worked as an undergraduate scientist within Texas A&M's Department of Microbial Pathogenesis & Immunology where she studied viral and bacterial biohazardous threat agents. Additionally, Devin remains employed with Texas A&M AgriLife Extension's Family & Community Health department where she coordinates projects related to emerging health issues. Following the Biohaz program, Devin looks forward to pursuing a career in the biosecurity sector.
Career/Academic Interests: Public Health, One Health, Bioterrorism, National Security, Emergency Preparedness & Response, Zoonosis & Infectious Disease
Hobbies: reading, cooking, hiking & rock climbing
---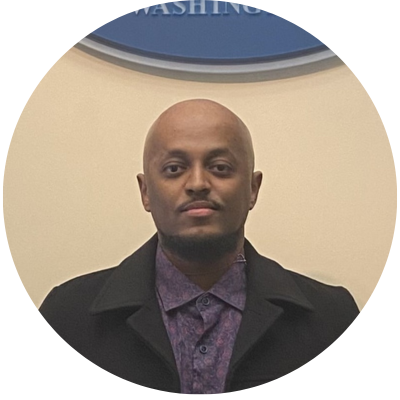 Eyoel Abebe Hailegabriel 
Originally from Ethiopia, Eyoel earned his B.S. in Pharmacology and Toxicology from the State University of New York at Buffalo in 2020. During his time there, he gained hands-on experience in a lab where he assessed the duration of drug action in rat models by evaluating cytochrome P450 protein content and activity. In addition, he gained experience in analyzing CYP2B1/2 protein levels and conducting biochemical assessments of liver injury. After earning his B.S. in Pharmacology and Toxicology, he joined the Partnership for Aflatoxin Control in Africa (PACA) under the African Union. In this role, he had the opportunity to contribute to the efforts of assisting multiple African countries in applying multi-criteria decision support tools to prioritize interventions and develop food safety master plans.
Career/Academic Interests: Global Health Security, Bioterrorism, Toxicology, Counterterrorism, Antimicrobial Resistance, Agroterrorism 
Hobbies: soccer, reading, chess 
---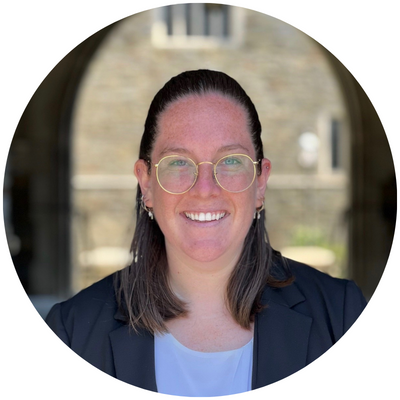 Katherine Houghton
Katherine (she/her) attended Saint Joseph's University in Philadelphia, Pennsylvania. There she received a B.S in Biology with a concentration in Cellular and Molecular Biology, and a minor in Health Care Ethics. Katherine had the opportunity to intern for Independence Blue Cross where she worked in the Medical Policy Department. There she conducted a literature evaluation of a gene therapy treatment for a rare genetic condition that is pending FDA approval. It was here she was able to learn about the intricacies of decision making and preparedness that sparked her interest in policy and legislation protection as preventative measures. Katherine also volunteered at PAR Recycle Works, a non-profit electronic waste recycler in Philadelphia, Pennsylvania that provides transitional employment to previously incarcerated individuals.
Career/Academic Interests: Biodefense, National Security, Counterterrorism, CBRN threats, and Bioethics
Hobbies: playing rugby, painting, word puzzles, & traveling
---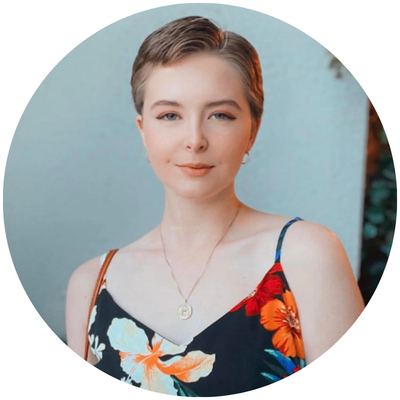 Heather Hunter
Heather (she/her) graduated with a Bachelor of Science in Public Health from the University of North Florida with a minor in Health Education in 2021. She then moved to Las Vegas, Nevada where she began working as a Community Health Worker for the Southern Nevada Health District in their COVID-19 Outreach program, where she became involved in many community health equity projects. Currently, she is now working with their Monkeypox vaccine coordination and testing team to help serve their community timely and efficiently during this outbreak.
Career/Academic Interests: She would love to pursue her Master's and then PhD in Public Health once she completes my Certificate in Biohazardous Threat Agents and Emerging Infectious disease. Her true career passion is Global Health and Biosecurity, so this certificate program is a great way to enhance her learning path as she works toward her goals. As for her career, she plans on staying in the public sector but would prefer to work on a state or federal level. If the last two years have taught us anything, it is that public health is a rapidly changing field that always keeps you on your toes; being able to research and educate on a national scale that protects both the health and safety of our population would be the best of both worlds.
Hobbies: She is a major foodie, so she loves going out to restaurants and trying new foods with her boyfriend and anyone else they convince to go with them! She enjoys hiking and exercising, and used to go kayaking in Florida before she moved to the desert. She also likes to learn new languages, collect perfume, and did Latin Ballroom dancing for most of her life.
---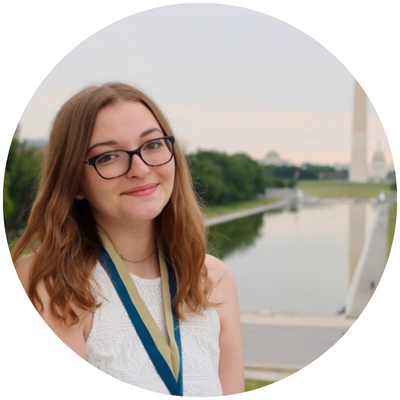 Dana Krauss
Dana (she/her) graduated with a B.S. in Public Health & Bioinformatics from George Washington University in 2021, and will complete the M.S. BHTA program in December 2022. She has a research background in biosecurity, emergency preparedness, and medical anthropology. Dana currently works at Noblis ESI as a Country Lead on the DTRA CTR team. She has previous work experience with NTI's Biological Policy & Programs division, CRDF Global, the Elizabeth R. Griffin Program, and GW's Emergency Medicine Training Center. Dana's long-term career goals include working on national biodefense strategy, biosurveillance, and bio-intelligence analysis.
Career/Academic Interests: Domestic Bioterror Prevention, Biosurveillance, Global Health Security, Emergency Medicine
Hobbies: crossword puzzles, indoor gardening, & pottery
---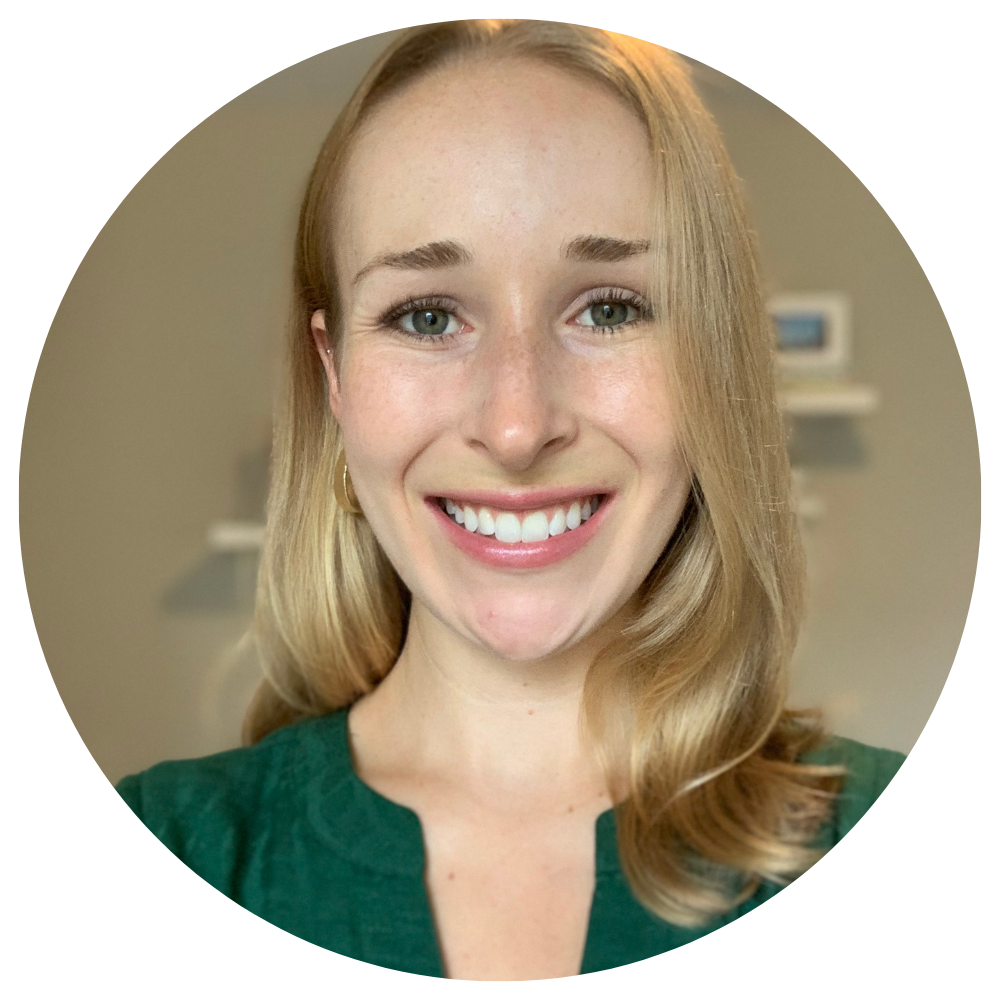 Madeline Kuney
Madeline (she/her) is a part-time student in the Biohazardous Threat Agents and Emerging Infectious Diseases program. She currenty works at the Sabin Vaccine Institute as a Policy Associate. In this role Madeline is reponsible for directing Sabin's policy and advocacy engagement at the organizational level and also supports the policy objectives of various programmatic teams. Prior to joining Sabin, she served as an intern with the Pandemics and Emerging Threats team at the Office of Global Affairs within the Department of Health and Human Services (HHS). Madeline graduated from Georgetown University in 2020 with a Bachelors of Science degree in the Biology of Global Health and a minor in Spanish. While at Georgetown, she worked as Foundations of Biology teaching assistant and as a research assistant for Dr. Shweta Bansal's lab. Her research focused on the spatial dynamics of childhood immunization exemptions and flu vaccine access across the US. Apart from vaccines and emerging biological threats, Madeline's interests include cooking, playing tennis and camping down in Virginia whenever possible.
Career/Academic Interests: Coming from a background in global health policy and advocacy, she is very interested in the intersection of biosecurity and bioethics. That is, how do we ensure that the policies and initiatives we put in place to protect people from pathogens also protect their human rights and distribute benefits equitably? In the future, she would like to gain more experience in the field of biosecurity and later continue her education with a bioethics program. Ultimately, she hopes to be in a position that allows her to advocate for ethical considerations to be built into the US strategy towards global biosecurity.
Hobbies: cooking, playing tennis, hiking, camping, & ceramics
---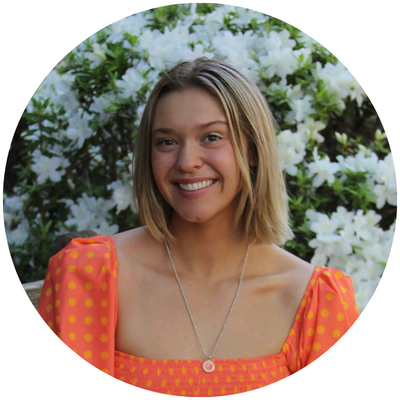 Madeleine Lambert
Madeleine (she/her) is originally from Salt Lake City, Utah. Madeleine graduated from Wheaton College MA in 2022 with a Bachelor of Arts degree in Biology and a minor in Art History. When working on her degree, Madeleine participated in collegiate swimming. She finished her athletic career at NCAAs this previous March. Madeleine made All-American for her athletic performance at NCAAs, and made Academic All-American for her scholastic excellence. Madeleine worked in the Blair Lab at the University of Utah as a research assistant. The Blair Lab was working on studies of the flagellum of E. coli, specifically: export nano-machinery, regulatory mechanisms, and protein expression. For her work in the Blair Lab she was awarded the Wheaton Edge Fellowship. She also worked in the Microbial Ecology at Wheaton college under direction of mentor, Dr. Primrose Boynton. Her Independent Study Senior Capstone was focused on the symbiosis between filamentous fungi, and wild yeasts in the Wheaton Woods. During this project she was able to identify new species filamentous fungi, and was awarded the Wheaton Foundation Grant for her work. Following the Biohaz program, Madeleine hopes to pursue a doctoral degree, and specialize in infectious disease and epidemiology. Her dream is to one day work for the Center for Disease Control, the National Institutes of Health, or the World Health Organization.
Career/Academic Interests: Global Infectious Disease, Virology, Public Health, Epidemiology, Bacteriology, Mycology
Hobbies: painting, reading, hiking, cooking, swimming, running
---
Madelyn Lockshine
Madelyn (she/her) is a recent graduate of The Ohio State University where she earned a BA in International Studies with a specialization in Security and Intelligence with a second major in Linguistics and a minor in French. She was a 2021 Summer Undergraduate Fellow at the James Martin Center for Nonproliferation Studies (CNS) where she completed an independent research project that provided a comparative analysis of the Japanese state-sponsored biological weapons program Unit 731, and that of the terrorist organization Aum Shinrikyo. At CNS, she also supported a project that provided training for the State Department to brief countries with emerging biotechnology industries in Asia and Africa. Since January, Madelyn has worked as an Operations Associate at Atlas Advisors, LLC, a Columbus-based government contracting company that supplies the U.S. military with translators, interpreters, and special forces.
Career/Academic Interests: Bioterrorism, Biosecurity, Biodefense, WMD Nonproliferation, Emerging Infectious Diseases, National Security, Counterterrorism
Hobbies: figure skating, hiking, coffee, theatre, art, comedy
---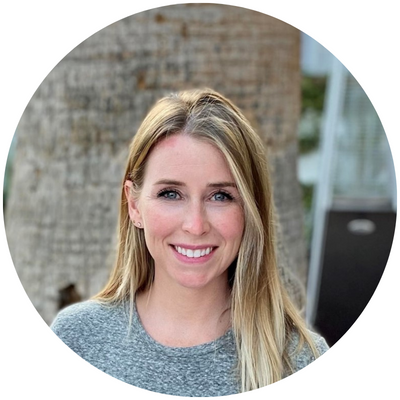 Kelley Mcginnis
Kelley (she/her) moved from Austin, TX to pursue a BS in Biomedical Sciences and an MS in Nutrition with a concentration in physiology from Texas A&M University. Following graduate school, she received a Doctor of Pharmacy through Texas Tech University and went on to complete a PGY-1 residency at Nebraska Medicine where she currently works as a clinical pharmacist. Throughout her education, she has been involved in strategic planning courses to develop action plans for hypothetical bioterrorism events. As a healthcare professional, she has continued to engage in global health initiatives by providing international medical relief and studying disease transmission in third world countries. Kelley has always been interested in pandemic origins and biological threats, but her career has provided a greater understanding of the complexities of the healthcare system. From risk mitigation to treatment strategies, especially in a world of constant drug shortages, she is eager to consider these factors in this next phase of education.
Career/Academic Interests: Global health, Toxicology, Bioterrorism, Infectious Diseases
Hobbies: travel, adventure, learning
---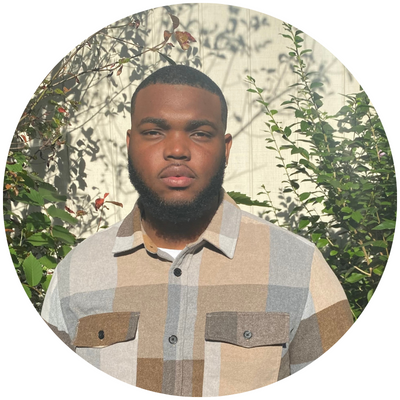 Onasis Rock
Originally from the Commonwealth of Dominica, Onasis received a B.S in Public Health with a minor in Psychology from Monroe College in New York. During his undergraduate studies, he had the privilege of interning at a Water and Sewerage company in his home country where he worked as an assistant lab technician. His duties included testing water samples for bacteria such as E.Coli and administering chlorine tablets to water reservoirs supplying over 71k residents. Following the M.S biohaz program, Onasis hopes to complete his PhD in International Health.
Career/Academic Interests: Pandemic and Emergency Management, International Health, Epidemiology, Emerging Infectious Diseases, National Security, Bioterrorism
Hobbies: traveling, hanging out with friends, cooking, hiking/nature
---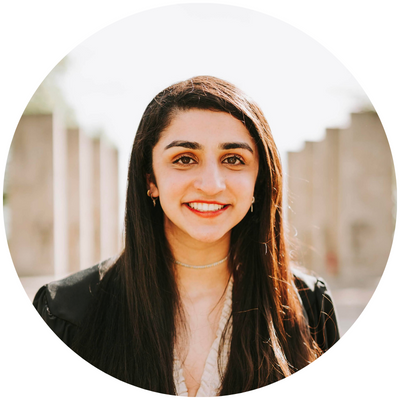 Juhi Sharma
Juhi (she/her) is originally from Herndon, VA. She graduated Summa Cum Laude from Virginia Tech with a B.S. from Clinical Neuroscience and a minor in Chemistry. She was a part of the Farris Lab research team in Fralin Biomedical Research Institute (FBRI) at the Virginia Tech Health Sciences and Technology Campus in Roanoke, VA where they ran social behavior tests on mice to understand the RNAs in the CA2 area in the hippocampus. During her undergrad, she held leadership positions in Alpha Chi Sigma Professional Chemistry Fraternity for chemistry outreach and to give back to students in the community as well. For the past year, she was a medical assistant at an ENT office where she helped check-in patients, collected vitals, gave out allergy shots, and assisted with in-office procedures. Currently, she is working part-time as an Ophthalmic Medical Technician at a medical office where she conducts eye exams using the GDx Nerve Fiber Analyzer and Humphrey Field Analyzer. she is hoping her time in Georgetown will help her gain subject matter expertise in a highly relevant, ever-changing, and critical area that affects the general well-being of society.
Career/Academic Interests: Biodefense, Global Health Security, Emergency Medical Services, Neurology, Psychology
Hobbies: hiking, traveling, swimming, watching movies, and avid plant collector
---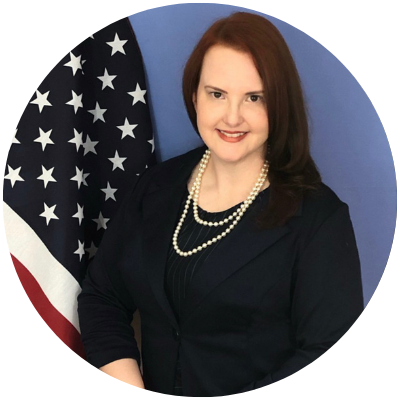 Bethany Snyder
Bethany is a military spouse, a mother of 4 special needs kiddos, and a senior laboratory scientist. She is an experienced virologist with a demonstrated history of working in biodetection, biodefense, biosurveillance, biological warfare, virology, serology, genetics, bio production, diagnostics, clinical, veterinary industry, quality control, research, hospital setting, pharmaceutical industry and public health. She is skilled in Virus Propagating, Cell Culture, Immunofluorescence, Polymerase Chain Reaction (PCR), ELISA, and Aseptic Technique. She is a strong biology professional with primary experience working with the DoD, the Army and DHS. She received her bachelor's degree in Biology from Howard Payne University. She is currently a senior laboratory scientist for LabOps with the Biowatch Program of the Department of Homeland Security.
Career/Academic Interests: She would love to get back into the DoD sector of CWMD once again. She is hoping that pursuing her M.S. will set her up better to get back into the GS system.
Hobbies: She is a mother of 4, she has 3 boys and 1 girl, all are special needs. A lot of their time is spent in doctors appointments and medical treatments. They like to balance their medical life with fun activities and day trips. She loves the beach, watching her kids play football and gymnastics, making s'mores by the fire, or binge watching movies on the couch.
---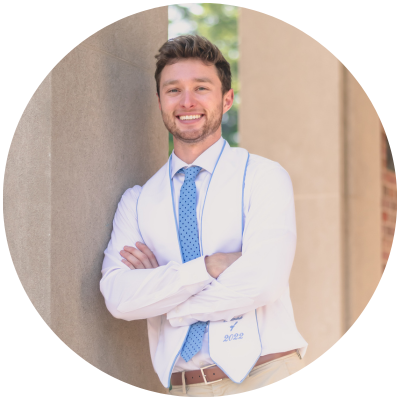 Elijah Urquhart
Elijah (he/him) is originally from Clarksville, TN; however, he grew up in a military family who moved frequently. At The University of North Carolina – Chapel Hill, he earned a B.S. double major in Biology and Peace, War, & Defense with a Chemistry minor. As an undergraduate, his studies were concentrated on International Intelligence and Security, as well as medicine. Elijah has previously worked as a laboratory assistant for The Gillings School of Global Public Health where he analyzed the antibiotic resistance of E. coli collected from local waterways. Additionally, he spent time as a research assistant with The Institute of World Politics focused on Energy Security. While there, he evaluated Safe Water and off-grid technology solutions while supporting the creation of a clean energy non-profit. Through the Biohaz program, Elijah hopes to expand his knowledge of WMD threats and emerging infectious diseases. 
Career/Academic Interests: CBRNE Threats, Counterproliferation, Intelligence Collection/Analysis, Molecular Biology & Infectious Diseases
Hobbies: Mountaineering, Coffee, Endurance & Weightlifting Sport
---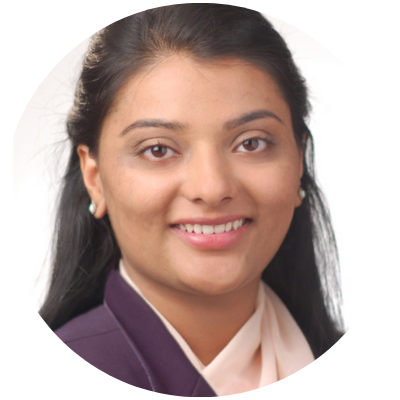 Hadia Zafar
Hadia (she/her) attended the University of Maryland Baltimore County where she earned a B.A. in Biological Sciences and a B.S. in Psychology. During her time as an undergraduate student, she aided in research that analyzed the correlation between racial/ethnic discrimination and the development of cardiovascular disorders. During her undergraduate studies, she developed an interest in learning how microorganisms have the potential to cause diseases and affect agriculture, ecosystems, and communities. She wants to further her knowledge of the interconnectivity between biosecurity, healthcare systems' susceptibility, and infectious diseases
Career/Academic Interests: Mitigation of healthcare systems' susceptibility, Biosecurity, Emerging Infectious Diseases, Zoonotic Diseases, Microbiology, Public Health, Bioterrorism & Agroterrorism
Hobbies: volunteering in health clinics, reading & traveling