Dr. Hamid Ehsan
Posted in Announcements Student Profile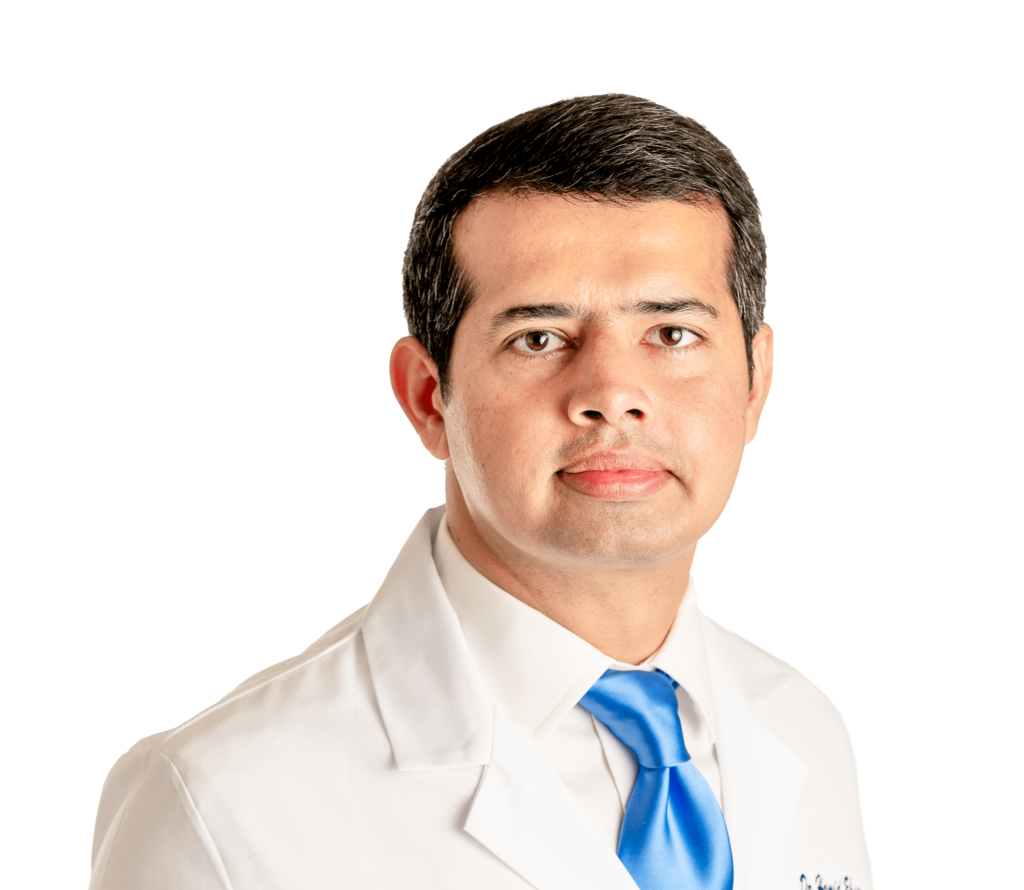 Dr. Hamid Ehsan
"This is a unique program that allows you to explore a wide range of courses and expand your career dimensions by having broad skill sets."
About Hamid
Dr. Hamid Ehsan grew up in Pakistan and moved to the USA in 2011 for his medical training. He initially worked as a Research Assistant at Columbia University, New York (Mailman School of Public Health), and was part of a team working on HIV research trials MTN 004 (Microbicide trials Network) and ATN 062 (Adolescent trials Network) study. In 2012, Dr. Ehsan started his internal medicine residency training and served as a chief resident. After the completion of his training in 2015, he started working as an Internal medicine faculty. Throughout his medical career, he has had a keen interest in HIV, Hepatitis B & C infections & their role in causing cancers and public health impact. Infectious diseases play a significant role in causing malignancies, with more than 8 % of cancers in developed countries, and more than 25 % of cancers in developing countries related to different types of infections. The emerging infections are a constant threat to our communities through large scale public health impacts and long-term effects by causing chronic health problems, cancers, and death. The current COVID-19 pandemic is a clear example of vulnerabilities in our system and the need for a better understanding of emerging infections and their long-term effects.
What made you choose to study Biohazardous Threat Agents & Emerging Infectious Diseases?
I joined the Masters of Biohazardous Threat Agents & Emerging Infectious Diseases at Georgetown because of its strong emphasis on global health, emerging infectious diseases, and biological sciences. This is a unique program that allows you to explore a wide range of courses and expand your career dimensions by having broad skill sets. I love being part of this great institution and diverse program. This allows me to explore the areas that are new to me, like national security, biosafety, biosecurity & biodefense but also advanced my knowledge & understanding of subjects that are part of my medical training and area of deep interest for me.
What made you choose Georgetown University for your MS degree?
Georgetown University is a premier institution with a strong history of global health initiatives and biological sciences research. The BHTA MS program at Georgetown caught my attention due to the wide selection of courses, that are not just focus on emerging infectious diseases, public health & national security, but also include the emerging role of immunotherapy, immunogenetics, biosafety, biosecurity & biodefense in rapidly advancing field of oncology research. Being part of the Georgetown family allows you to interact and learn from some of the great names of the clinical and research community.
What do you hope to do with your degree?
So far, I learned so many new things and able to broaden my skill set. This program opened up new career opportunities for me, which are unique and exciting, given my medical background. I am open to exploring the areas where I can combine my interest in academia, global health, emerging infectious diseases, and their short & long-term impact on public health.